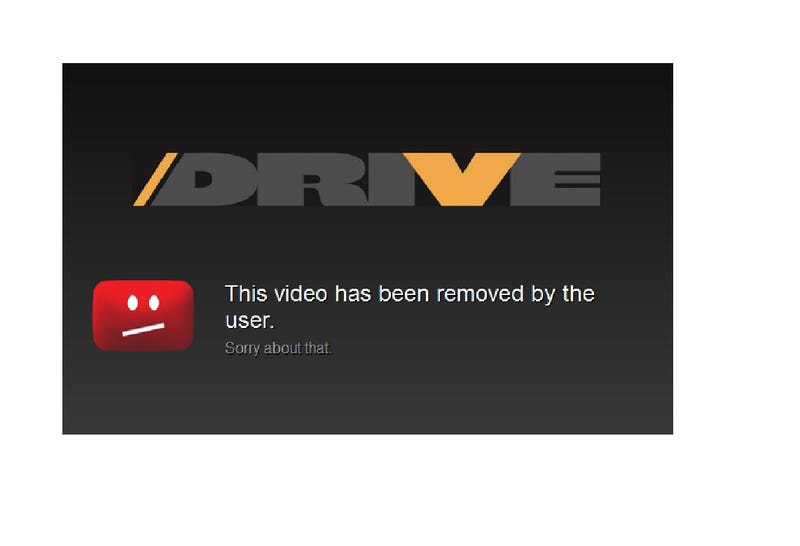 The news for fans of The Drive Network this week was one of mixed emotion. Many seemed to be rather pissed that their slice of automotive heaven is changing and simply wont be the same anymore. The pay for play model has come be and for many it has or may signal the end of the innocence or the beginning of tyranny from the smite-full overlords.
Do you remember seeing this just a few weeks ago however...
The first of a few wide spread mentions that Drive would be airing content on NBC Sports Network. We were so excited, weren't we? It coincided with NBC winning the broadcast rights to F1 in America.
Instant legitimacy brought to the Drive Network, at least in the eyes of the misinformed or uneducated. Fans like me had always known they were legit and brought some of the best car content to the game from anywhere. But the average Joe now new the name and had access to the wonderful world of the Drive Network.
That unfortunately was not what I thought that day however. Mt first thought was that the Drive Network as I knew it was over and about to change: the free and easy days of the YouTube experiment were over!
Having worked in the media world I knew it wouldn't last and the model YouTube has set up would eventually fail. Fail may be to harsh and not totally correct but you may feel that.
The YouTube model is basically the old television model we have had for decades that was solely supported through advertising. It is quite clear that if given the choice, people would rather skip the ads and just carry on through the content uninterrupted.
In the YouTube age, advertising alone is not enough. If you watched the Drive Network evolve over the past few years you've heard the comments on how they are constantly up against 'it' when it comes to budget and were always looking to bolster the bottom line.
Their intent always seemed to be about making more and better content and that was great but profit for them, you know, putting food on the table and a roof overhead is important too. I want them to make good money and they deserve to, there's nothing wrong with that.
So when this appeared:
I wasn't upset, I just knew that the original ways of doing business were over.