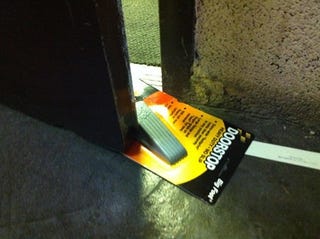 I now call the jury to deliberate on the line between laziness and stupidity.
These two photos have a common theme.
Sticking your registry sticker on a plate surround is sort of a silly thing to do. That should probably go on your plate. Screwdrivers and sockets available near you!