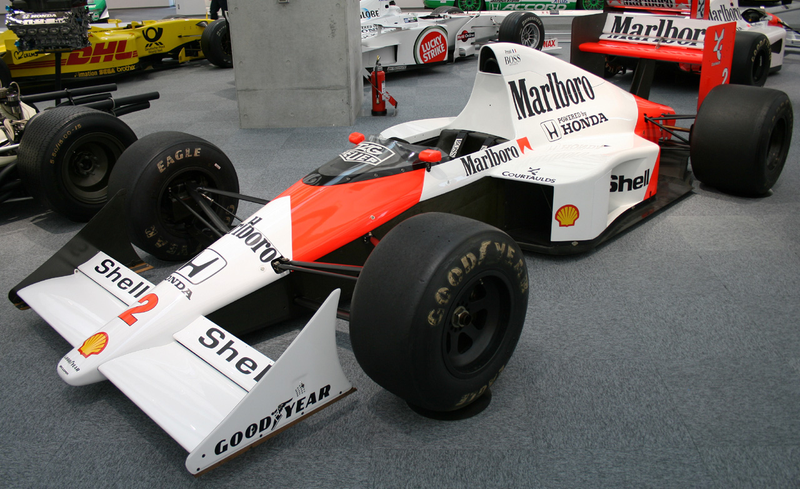 What's old is new, and what's new is old, as the saying goes. Or at least I think that's how it goes. Well in the racing world, what's old might be coming back to the track. According to the Wall Street Journal, a fairly reputable source, Bernie Ecclestone, the mad titan of Formula 1, wants to bring a new series to life by using classic Formula 1 cars. Something like a Formula 1 Master's Series. They would bring back old cars, and old drivers and have them compete once again. Now I doubt that they would be using the cars from the 60's through the 80's just because of the safety hazards with driving those cars, reports are leaning towards the monster V10's of the 90's, and that my friends could be a really great race. Now this still should be taken with a grain of salt since nothing has been confirmed just yet, but everyone is aware that Bernie is not happy with the current state of Formula 1. He has complained about the noise, the new rules, the new regulations on fuel, and a whole host of other old man grumblings. With those grips and very public issuances of displeasure, one could see him trying to pull together a racing series that highlighted a decade that gave us Schumacher and Senna.
Right now, the only evidence of this race series coming into existence is a European trademark application filed by Formula 1 Licensing to protect the name "Historic Formula One". In the application it goes into minor detail that it would be covering "sporting events."This "sporting events" is what has everyone thinking that a racing series could be in the works. Who knows what Bernie has in mind, but I for one would like to see a historic F1 series, however, I can see it detracting from the actual Formula 1 series. With so much negative press lately coming from Bernie's camp, I feel like this is a dig at the regular series. I think it could be a great series, so long as they execute it correctly, such as the Ferrari Challenge races that are held before the normal F1 race. If they put on a series that can travel with the F1 calendar and be a support race, I think both the fans, and the teams would be happy. If it becomes its own separate racing series, then problems might start to erupt. Whatever the outcome, it could be very interesting for fans. Who wouldn't want to see old V10 Ferrari's screaming down the front straight at COTA?
Here's the original source
Find me here on Twitter
And check out Why automakers should bring their racing tech to the street.
Photo Credit to McLaren