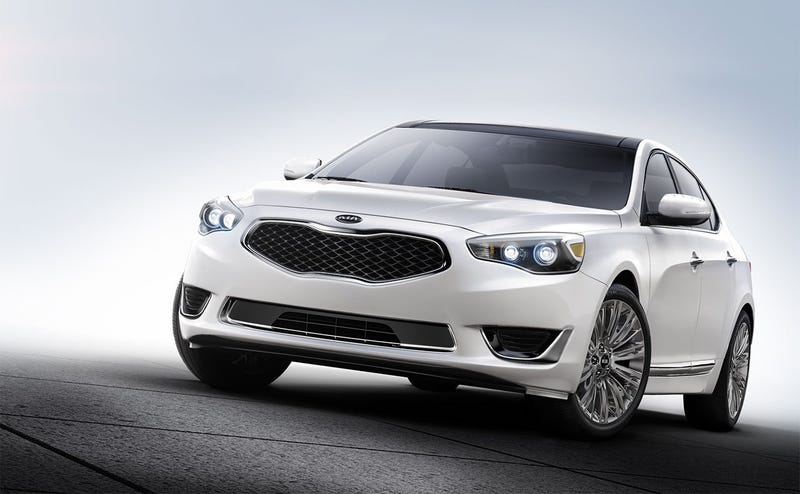 In this post I am going to compare two cars that should not be compared and make assumptions about BMW buyers; I expect a good walloping in the comments. I think we have come to a general consensus that the 5-series is no longer the drivers car it once was. And that is o.k. because few buyers (lessees) in this segment want a true drivers car. Yes, I know you, Jalopnik reader, want a 50k+ driver's car but most of you can't afford one. You only want one to be made now, so you can grab it for half price 5-7 years from now.
What is exactly so appealing about the current generation 5-series? Is it the styling? It doesn't look bad, it is certainly toned down from the E60, but I would consider the F10 just more bland than the previous generation not necessarily better looking. What about performance? You can have your choice of 4 engines with turbocharged goodness. All of them, including the 4cyl, will get the car moving nicely, but none of them really get the blood pumping. Alright, the diesel is awesome, but that is it. Features? Well sure it has your typical luxury car features but nothing special. They are mostly a la carte...and expensive.
So why are people buying these? It certainly isn't for performance...the vast majority of them on the road are 528 xDrives. A 528 starts at under 50k and is the least expensive way into a 5-series, an xDrive model will set you back around 52, but only about $30 more dollars a month on a lease. Why is the xDrive upgrade so important? I will tell you it is not because those buyers really want AWD...it is because they don't want RWD. I should also mention that the manual transmission option has been dropped for 2014. The F10 certainly isn't moving off the lots due to style, when the A6, E-class, and Lexus GS have much better curb appeal. The only reason to get a 5-series is because you want to tell people "I drive a BMW." And that is all fine, but what if you want a relatively uninspiring, mid-size luxury car, but aren't a badge snob?
Then I have the vehicle for you...the Kia Cadenza. I have given Kia a lot of flack for not being competitive in the luxury market, but I really think the Cadenza is their best upscale offering. But wait...isn't the K900 supposed to compete against the 5-series? After all, it is RWD. True, but remember, people in this segment really don't want RWD and they also don't want to drop 60k on a KIA. In this rough economy, frugal is the new rich and the Cadenza starting at 35,100 certainly offers a frugal alternative to the BMW.