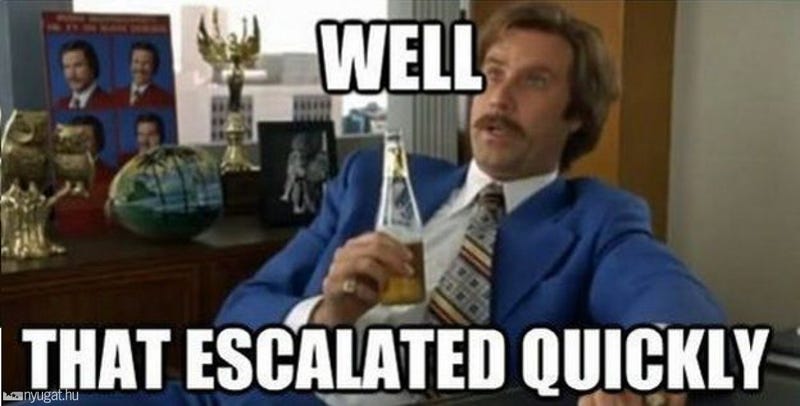 So many people signed up that we'll need two lobbies to accommodate all those who responded, and I'd like your input on how we're going to do all this. This discussion post is for information and feedback only, the sign-up post is here.
VERY IMPORTANT: For this event I will be running two separate sign-up posts in addition to this discussion page: you will confirm your participation in this post and later register for a time slot in a third post I have yet to create. I will use the "confirming participation" list to individually message those who responded to let you know when I create the "time slot" post so you can sign up for a time. I and another TBD host will use the "time slot" post to individually invite the participants to their respective races.
To simplify things I'll just keep the polls on my old sign-up post open and use the results for car class and course layout the same for both races since the results are pretty clear, but considering how even the voting is for race time and length here's what I suggest:
- Two races: one race at 9pm EST and the other at 10, the latter of which I will host. Please let me know in the comments if you can host the 9 o'clock race (edit: HyundaiAccentsAreFastBro has volunteered). Your duties as host will simply be to invite gamertags who replied to the ''9pm'' option on my "time slot" post to your lobby come race time, or even just host a public lobby and keep the randoms out while the Opponauts who signed up for the race trickle in.
-Since polling for race length is nearly tied between "1hr" and the "24 Laps" options we could make both races different lengths. My thought was to make the 9pm EST race the shorter one so that people who have to get up in the morning can race with us but still go to bed at a decent time, and leave the 10pm slot for the 24 Laps and people with no time constraints.
Please respond below with your thoughts and suggestions, and I apologize if this is turning into a bit of a clusterfuck (to be completely honest, I didn't expect this idea to gain so much traction; as of 4am EST Monday we have 20 participants and four days until green flag so more might sign up).
EDIT: HOW YOU GUYS FEEL ABOUT A QUALIFYING SESSION? WE COULD SPLIT UP RACERS ACCORDING TO LAP TIMES SO THE LOBBIES ARE AS FAIR AS POSSIBLE.
EDIT 2: HyundaiAccentsAreFastBro (gamertag: sackofcheese) has volunteered to host the 9pm race.