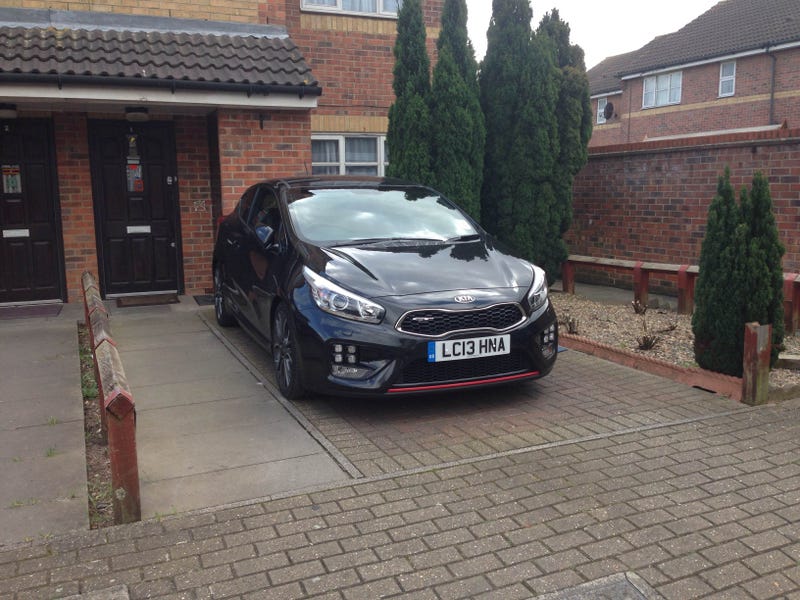 I think you'll be surprised by the answer, but read on.
Nope, it's not the A45 AMG, M135i, RS3, Focus ST, Fiesta ST, 208 GTi, Clio RS, Megane RS, Leon Cupra or the Golf GTI.
It's a Kia. Precisely the pro_cee'd GT. I drove this car for a whole week and absolutely adored it. I've driven the M135i, A45 AMG, 208 GTi and even the new Golf GTi, but nothing seemed to excite or thrill me as much as the Kia. I know it sounds surprising but trust me, this is one well sorted car.
It's not so much of a hot hatchback though, it's a lot less powerful than some of its rivals but it combines everything so well, it excels and rises above its rivals in my opinion.
Too bad it isn't available in the US, I wish it was, you guys would love it! Here's a couple of pics I took of my time with it -
For the eagle eyed, the Renault Clio was a friends car and the RR Sport was a press vehicle I had at the time.