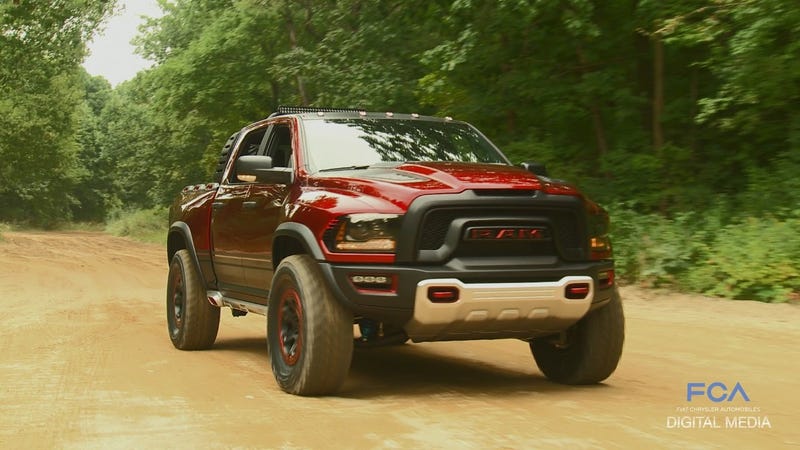 Chrylser has always been good at making concepts of very cool vehicles that never make it to production. They made the Jeep Forward Control, the Jeep Gladiator, as well as a wide assortment of other tantalizing cars. The thing is, the Ram Rebel TRX will be in production.
"Never stop rebelling. Are you worthy of the Ram 1500 Rebel TRX special edition pickup truck?"
"With a 6.2L supercharged HEMI® V8 engine and sturdily built with an off-road suspension, the RAM 1500 Rebel® TRX will be the most powerful factory-engineered half-ton pickup."
"...the TRX will be specially designed to keep the entire crowd planted and in comfort."
"...the available 4X4 Performance Control System will allow you to gain traction over five terrain modes."
All quotes taken directly from RAM Trucks.com. I think they could have concealed the 'release' a little bit better, but I am happy that they didn't.
So, what do we (I) want? Well, first off, take the manual transmission that you only put in your diesel 2500 and put it in the prerunner. There are no other companies putting manual transmissions in a half ton full size. Secondly, quad cab only? I would consider having a regular cab variant with a long bed. To stick to the theme, someone could put a dirt bike in the back of the 8ft bed even if the first three feet are tire.
Thridly, what do all of you want to see? What sticker price do you want to not see exceeded? Options?