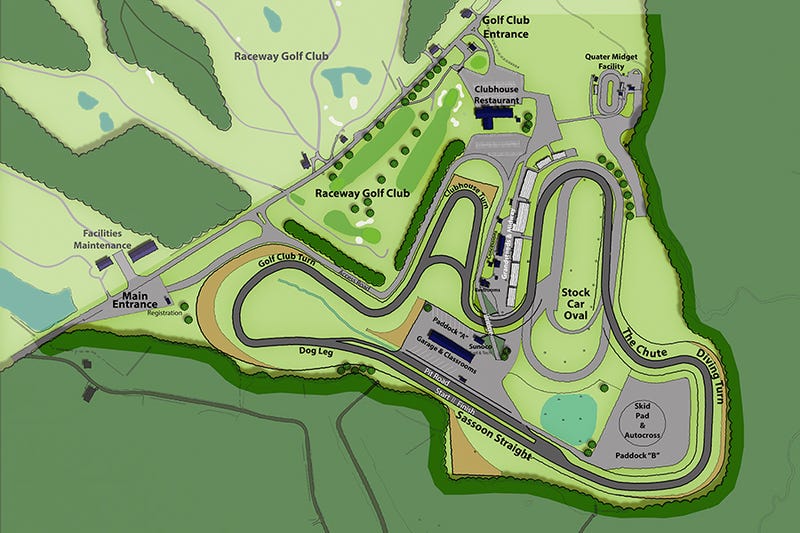 Thompson Speedway is a 5/8ths mile banked oval in the far northeast corner of Connecticut. Opened in 1940, the track has been hosting mainly NASCAR sanctioned events for most of its history, including races for what is now Sprint Cup in the early 70's, races won by legends David Pearson and Bobby Isaac. Today Thompson is a staple of the Whelan Modified Tour and other regional NASCAR action.
For a period that ended sometime in the 1950's, Thompson also featured a 1.7-mile, 11-turn (?) road course that long ago was taken over by parking for the oval.
That is until next year, when the newly named Thompson Speedway Motorsports Park will debut. The original 1.7-mile road course has been updated to modern safety standards and has been (or is going to be) paved. Paddock, pit space, skid pads and a clubhouse are all a part of the renovations. I've never been to Thompson before, but I might just have to check it out.