In case y'all didn't see this earlier. I'll be reposting periodically throughout the week.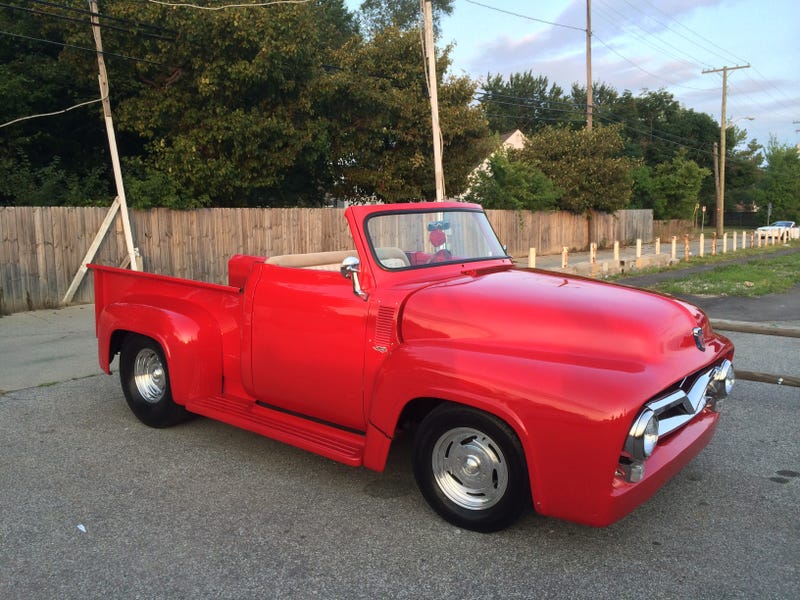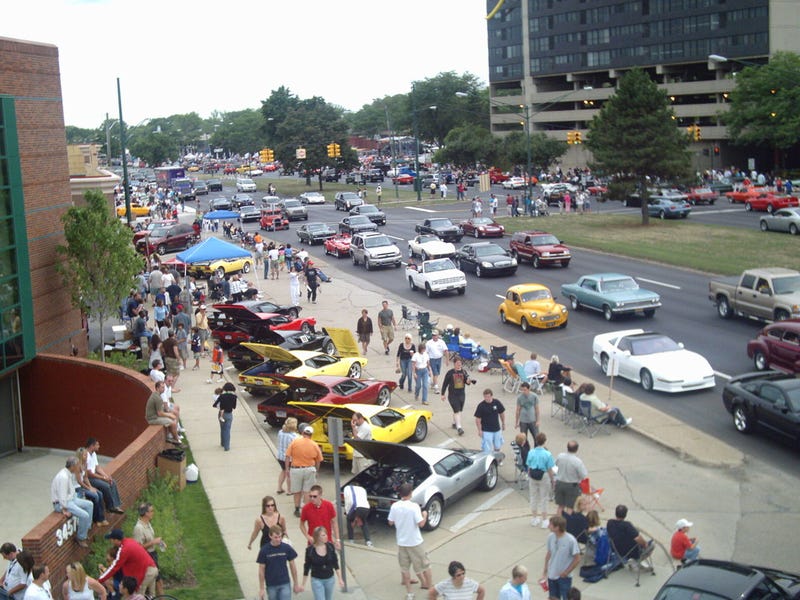 Its that time of year again! Hundreds of cars cruisin' Woodward Ave every night, and thousands more gearing up to roll down the street next weekend at the 20th Annual Woodward Dream Cruise! For those of you who don't know, the Woodward Dream Cruise is the world's largest single day automotive event drawing a crowd of 1,500,000 people and 40,000 cars from all over the world to the Metro Detroit area. While the vast majority of the cruisers are in classic 'Murican muscle, there is something for everyone including unique one-off hot rods, donks, turned imports, Italian exotics, and much much more. The event has grown to such an extent that not only do the Big 3 support it and have displays, but this year Chrysler is even unveiling a new special performance car at their display area.
So this brings me to my point. In past years, Jalopnik has hosted meetups for readers the night before the cruise. I haven't seen anything for this year yet, so I figured I'd try to set something up. And while I can't make promises of free Jalopnik stickers or other swag (maybe Jalopnik can help me out with this??), I can try to offer an opportunity for readers to come out, meet each other, and generally have a good time while seeing some amazing cars. Like past years, I'm thinking the Friday evening prior to the cruise is the way to go since actually meeting during the cruise will be a logistical nightmare (not that it'll be much easier the night before). I'm throwing together this Google Doc Form for people to voice their interest as well as suggest ideas for where to hold the meetup since I'm not too sure about that myself.
My idea was to hold the meet at the Shell at Woodward and Normandy, but that will fill up very fast and early, so it probably wouldn't work unless people wanted to park on side streets and walk to the gas station. I will be out on Woodward very early so if we go with that option, look for my green Mustang in the lot - I'll be somewhere near it. Please pitch alternate ideas for this.
Photo credit: "2007 Dream Cruise photo" by Stephen K. Donnelly at en.wikipedia - Transferred from en.wikipedia; transferred to Commons by User:Sk using CommonsHelper.. Licensed under Public domain via Wikimedia Commons