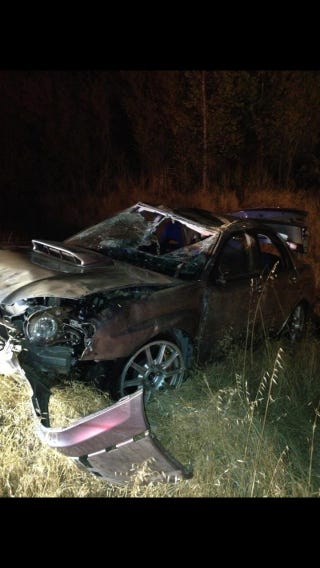 Subaru's new commercial is so accurate, it's irritating.
Of course they didn't use our crash, which was probably because we were doing 90 on an off-camber turn... In a 550HP STi.
But seriously, this wreck is proof that a 17 year old, his mates, and a high-end sports car is a recipe for disaster. Obviously there are exceptions, but when your sitting sideways in the air, held in only by your belt, thinking your bros are seriously jacked up, you damn well start driving slower.
Thank you, Subaru.