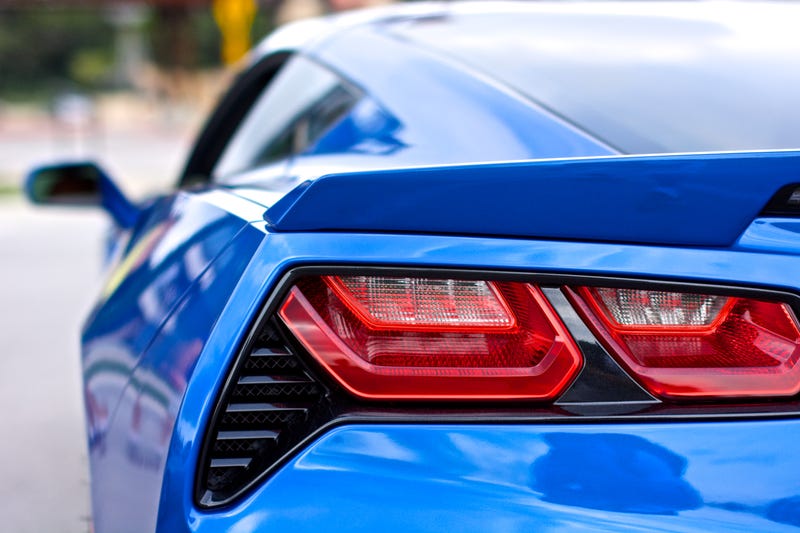 About a year ago, I tried to get a group of us together in Austin to drive on the winding roads of the Texas Hill Country and this is what happened.
That's right - only two other people showed up besides myself. All the begging, groveling, advanced persuasion techniques, coercion - nothing worked! Out of all the people I reached out to, only two people showed up. In fact, I had more photographers than actual cars! Now that's embarrassing and disappointing to say the least…
Fast forward to today, or I should say a few days ago, I arranged another one of these hangouts… really hoping that more than two other people would show up. I spent all morning texting, calling and checking to see who actually would show and I'm happy to announce that I was shocked at the turnout. I could hardly believe how many people showed up.
In the last year or so, I've managed to meet many people who love cars just as much as I do and more importantly - they love to drive as much as me if not more. I feel like a huge aspect of car ownership is to share our mutual passion for cars with each other by participating in group drives and truly enjoying our cars. Not racing but simply partaking in some spirited driving with other auto enthusiasts. That's it.
This year it actually worked. Despite conflicting schedules and people dropping out at the last minute, we still ended up having about 15 of us show up which resulted in a really fun day.
Thanks to the hard work by my friends Larry and Tom who helped plan and lead the drive, everyone who showed up had a great time. Even in 100 degree Texas summer weather, we had our windows rolled down and enjoyed all the spectacular roads and scenery that the Texas Hill Country had to offer.
Our lineup was extremely diverse which included a Miata, Porsche 928, 997 Carrera, E39 BMW M5, a C7, a few Z06s and C6s, a few Mustangs, a 370Z and a couple of Honda S2000s How awesome is that?
When it comes to cars I don't discriminate - I just want everyone to come out and have fun. There is no one perfect car out there - every car has a personality, pros and cons, and a certain uniqueness that can be appreciated equally as much as any other car.
When you embark on one of these adventures you never really know what to expect. During our drive, we encountered a man riding a Texas longhorn, a scary accident that occurred right in front of us and a cop jamming to some beats.
You would think that starting at 10 AM would mean that the weather would be nice, but not really. It's Austin, Texas. It was hot and muggy and so we could not wait to get in our cars and start driving. Here is Tom giving us directions and leading the cruise in his newly purchased C7.
Early on in our drive is when we witnessed an unfortunate accident. Apparently, a guy squeezed through our group of cars and slammed right into oncoming traffic. It looked pretty ugly but luckily both guys were fine. Encountering freak accidents like this is always an important reminder to us all that driving is still hazardous and how important it is to continually pay attention on the roads - especially for our group.
As you would expect with a large group like ours, we got separated a couple times. So we waited for others to catch up to drive together. I don't think Tom was happy with me that so many people showed up but now I know better! Driving in smaller packs obviously makes the logistics easier and is probably more fun. But, in my defense, based on last year's experience, I was really only expecting just two people to show up. Maybe even just one.
When we arrived at Luckenbach, Texas, we instantly took away attention from the group that was already there - a sizable group of Harley riders that had camped out. I could feel their jealousy as our large car group rolled in and completely stole the attention away from the riders and their pack of motorcycles.
The nice folks at the restaurant gave us an empty parking lot, unexpectedly devoted to us, which made me realize that we had essentially brought a car show down to Luckenbach, Texas! And, therefore, we had become a "traveling car show". There were people coming up and checking out the cars - it certainly wasn't Pebble Beach, but I imagine in the small town of Luckenbach, something like this doesn't happen very often.
We even ran into a guy riding a Texas Longhorn…
On the way back I asked Percy who was part of our car group if I could drive his car. I was completely taken aback when he agreed because I totally didn't expect him to. What surprised me even more is that he actually expressed interest in driving my Mustang! I don't know; maybe I've just lost appreciation for my car after having it for so long.
We traded keys, put the top down on his beautiful 2009 Porsche Carrera and took off. I have lusted over Porsches ever since I drove two of them back to back and now a third! Such unbelievable luck. I think it's a sign that I have no choice to but to get one some day.
I talked about my previous driving experience here.
This time I really got a chance to explore this one on the highways as we headed back from Austin and it was amazing.
I looked over at Percy driving and saw that he was having a blast driving my car. Good! I was glad because I absolutely didn't want to stop driving his Carrera. In fact, it was tough to go back to my own car at the end of my fantasy ride. I asked Percy if he wanted to trade a car worth roughly $12K for a car worth $45K. He agreed! What?!?
No...of course, I'm just joking. The deal would only have been possible in an alternate universe.
At the end of the day, it was a blast hanging out with car guys, driving other people's cars, witnessing a dude riding a longhorn and most of all being part of a traveling car show. Isn't this what car ownership is all about?
I must thank my friend Chris Morrow who took most of these pictures (the crappy ones are mine), and went along for the ride.
Here's the whole event on video thanks to Chris.
Check out more posts at Torque Affair where I explore all things car-related.
Facebook: Torque Affair
Twitter: Torque Affair