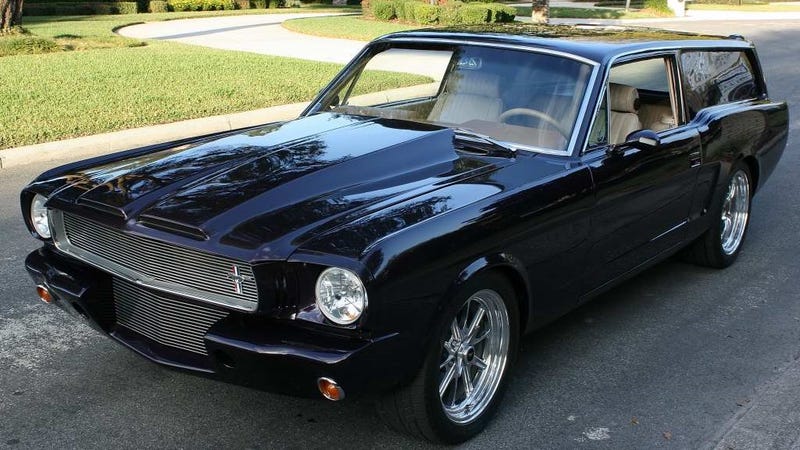 Imagine that you've got an Easter egg delivery service and a love of classic Mustangs. You aren't going to fit many eggs in the back of the standard coupe version or even the fastback with its fold-down rear seats...but...you've got a Volvo 245 shell sitting around collecting dust...and a welder.
The Ford Mustang was a huge hit when it was first released to show rooms in 1964 and Ford sold its millionth Mustang by mid 1966 - phenomenal sales numbers and a percentage of the US market share that entire auto manufacturing conglomerates would only dream about today. The Mustang was available as a coupe, fastback and convertible and you had to switch to the lowly Falcon to get a Sedan Delivery version...until now. Find this 1966 Ford Mustang Sedan Delivery currently bidding on ebay for $35,100 with less than 24 hrs to go, located in Lakeland, FL.

Winston Churchill once said that "True genius resides in the capacity for evaluation of uncertain, hazardous, and conflicting information" but he never met the builder of this Breadstang. The seller claims the custom was built by a long time Mustang restorer who took a basic inline-6 coupe and mated it with a Volvo 240DL wagon roof/rear and covered it in multiple stages of PPG purple metallic paint. We've covered shooting brake-stangs before, but this one is much more presentable.