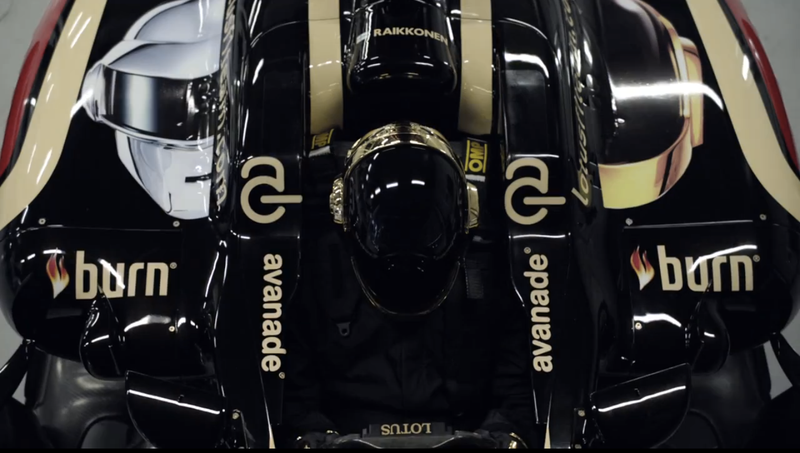 After releasing multiple teasers yesterday, during Free Practice 1 on the streets of Monaco the Lotus F1 Team revealed their collaboration with the robotic duo Daft Punk. The team has put the album art from Random Access Memories on both side-pods, and the Daft Punk Logo on the rear wing endplates. Looks pretty sweet, but its yet to be seen whether or not this will help the team Get Lucky for a second time this year. Of course, @Lotus_F1Team, as always has a special race specific hashtag, this week, its obviously #GetLucky.
For FP1 Kimi Raikkonen got P11 with a time of 1:17:509 while Romain Grojean managed to keep his streak up of not hitting things by getting P3 with a time of 1:16:380.
We will see on Sunday if they do get lucky, in the meanwhile, I will be rooting for Lotus, even though they didn't decide to be completely awesome and use Daft Punk Helmets for the pit crew.
Free Practice 2 Update:
I Jinxed it, Romain pulled a Grojean and decided to say hello to his old friends, the barriers.
Kimi goes up to P6 with a time of 1'15.511
Grosjean before his shunt managed a still respectable P7 with a time of 1'15.718. That was only after 10 laps, so Grosjean, assuming he keeps it on the track, may be a surprise podium this weekend.
Daft Punk Gives You Wings