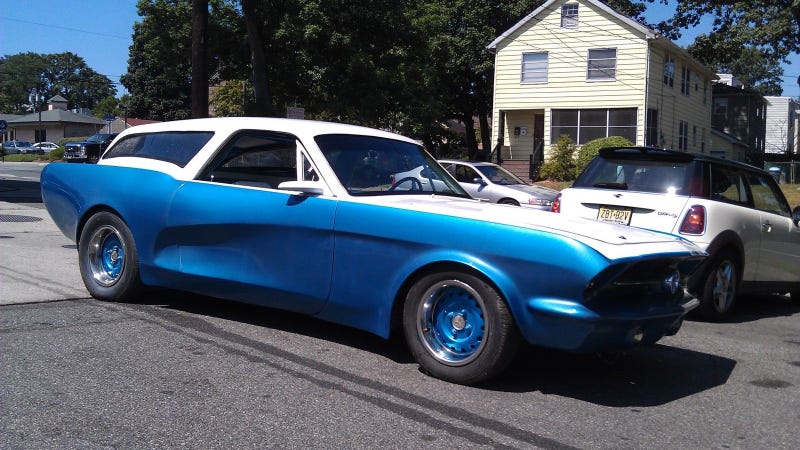 The idea of creating a custom shooting brake 1st generation Mustang isn't new, many claim that Ford was working on its own station wagon version of the Mustang in the 1960s. Unfortunately, the creator of this Mustang shooting brake was probably shooting something else up, because it is an unholy abomination.
Find this 1966 Ford Mustang Shooting Brake Custom for sale in West Orange, NJ for starting bid of $5,000 with zero bids, no reserve and 3 days to go.
The first generation Mustang (1964.5-1966) is as American as apple pie and baseball, almost to a fault. Taking a 1966 Mustang and doing this to it; is like burning an American flag while dancing on top of the grave of Betsy Ross, singing the North Korean national anthem and ripping up your passport — all at the same time. The weird part is...I sorta like it. C'mon, it is a shooting brake Mustang with Mercedes center caps...what's not to love? In the great race to create the world's ugliest custom Mustang, this thing comes in a distant second to the Jerusalem Beetle S-197 custom.