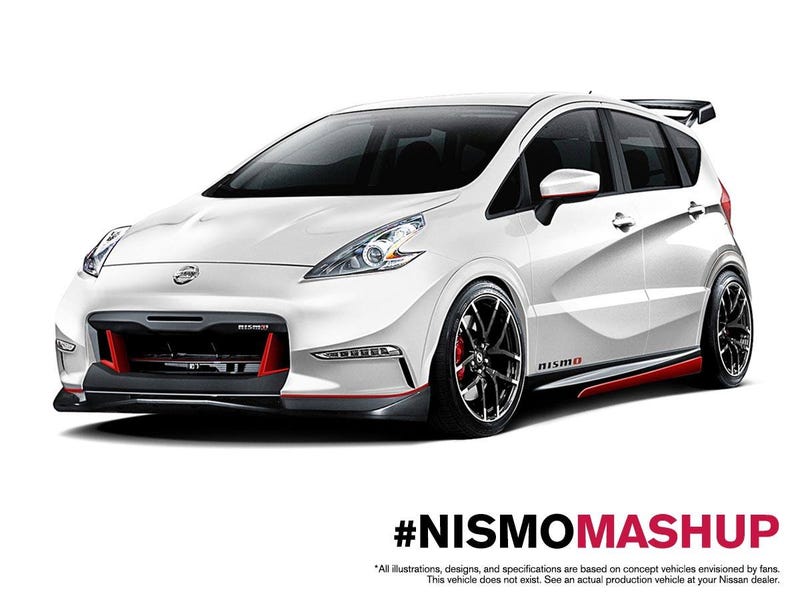 This little gem popped up on my Facebook feed today. It is part of Nismos Mashup series and I reckon it's probably the closest to reality of happening. And if it doesn't we riot.
This is what happens when you cross a Versa Note with a 370Z. It retains the Versa body (obviously) but stuffs the 370Z's 3.7L V6 with a NISMO exhaust and upgraded suspension and brakes.
Personally I think the wing is a bit much but this is the hot hatch we deserve. Oh and it comes with the Rev matching 3 pedal out of the 370
Which brings me to the question..
WHY ARE WE NOT FUNDING THIS!