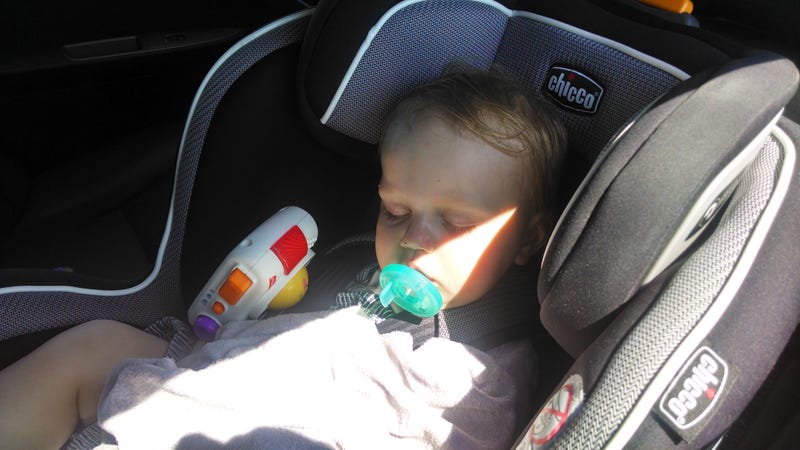 As you can see, Emma was so excited, she passed out cold on the way there :)
It was a nice, small, all inclusive show. Perfect for a stroll around on a beautiful day. Emma seemed to enjoy herself. OK, she was more interested in her goldfish crackers than the cars, but she's only 18 months old. Gotta start them young!
I'm not one to take tons of pictures at car shows. My favorite car was this sweet '68 Bel Air wagon.
I'm a big fan on mid 2nd gen F-bodies too.
And finally a piece of awesome from the 80's