Just a reminder folks, tomorrow @ 12:30 is our tri state meet. Please see below for the details
Attention NJ, NY, and PA opponauts! (approx) 1 Day Away! Sunday, November 17. Time: 12:30PM First part will be a cruise at the Hawks Nest in Port Jervis, NY. From there we will take a short drive back down to High Point State Park for bbq. link to Meetup spot @ 1230........ Link to HP State Park.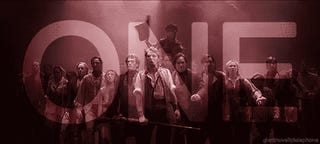 1230 meetup location: Shoprite in Montague. on rt 23. (the place to meet before we cruise, if you cant make the cruise part, meet up at Hight point state park. comment if you need my phone # if thats the case)
~1:00pm- Depart for cruise about Hawks Nest.
After the cruise - BBQ at Hight Point state park. Parks closes at ~430pm.
chance of rain is holding near 30-50% depending on which outlet you read. Should be very light if any. But its suppose to be near 60F, so not super cold! The meet is still on.
Nothing else has changed. Please keep it civil! and be mature! I would appreciate it if we didnt go rev happy at the park or try to do drifts there. But i dont expect that from any of you! =)
Park closes at 4:30PM. Im open to doing anything after 430. Keeping options open. Maybe cruise to get ice cream? haha We can figure that out the day of.
Park does not allow alcohol, so leave your keggers at home. Also, it would be frowned upon as we are driving anyways.
the list so far...
Yes (interested)
-offroadkarter
-Sean Bartlett
-Agrajag
-pilaf (ill take 'probably' as a yes haha)
-Ilike_cougars
-Aaron Brown
-Mathias Rios
-LimitedSlipDiff
-mr_benjamin_rolland
-TheJWT
-rabidpenguin
-Tiny Toy Viper
-rabidpenguin
-
-
-A3R0
-nibby
-jbh
-TractionControlOff
-BKRM3
-505Turbeaux
-andthelike
-dogisbadob
-190e30
-MIATAAAA
-Janx38
-Stratos HF
-
-
-
BRING FOOD AND DRINKS so we can have plenty to share.
It would be awesome if everyone could bring maybe 1 item (soda, water, plates, chips, napkins, etc, anything else youd want to have). That way we will have enough food.
Comment? Questions? Concerns? Input is appreciated. Thanks!