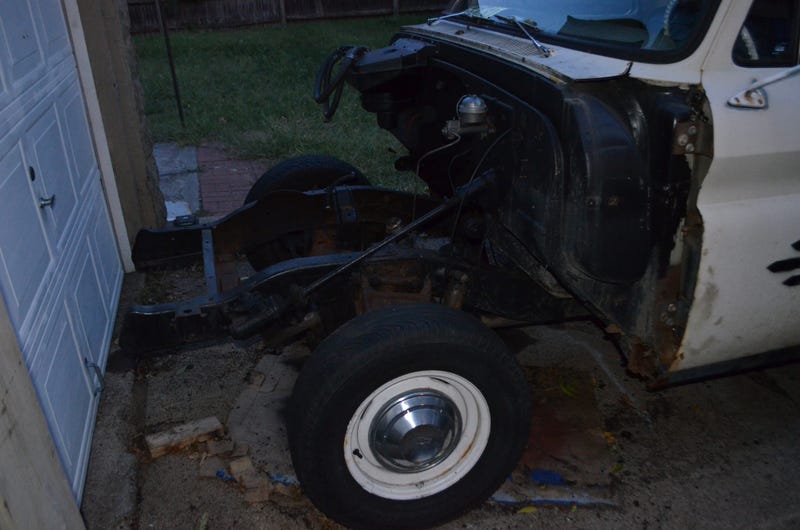 Two weeks ago we pulled the front clip and engine/transmission out of the truck. Frustratingly weather, timing and health have been keeping me from making a lot of progress since then.
I separated the engine & transmission to free the bellhousing, the only major component I will be reusing for the "new" drivetrain.
I also got the left suspension stripped off. The only part of the suspension & brakes I'll be re-using are the upper & lower control arms(with new bushings), the center link, & steering box.
Once all the suspension & brake lines have been stripped off I will be doing major cleaning/degreasing in here, then either grinding or sandblasting the frame for painting before slapping new components on and running new brake lines. Then the new drivetrain can get assembled and installed.
This was all supposed to happened this spring/summer but the busted collar bone screwed it up. So I'm just hoping I can get it back together enough to put the nose back on before snow falls.