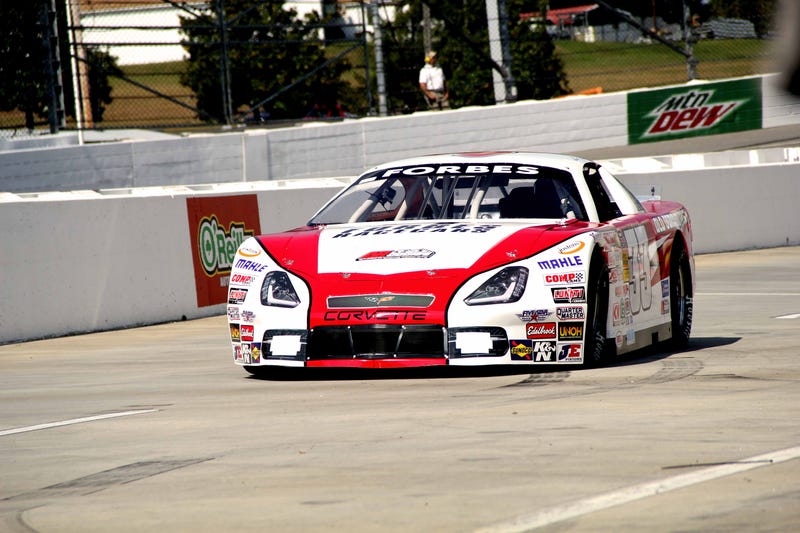 Since this will be my first post on Oppo, allow me to introduce myself! I am Harris Lue, 21 year old Graphic Design Student at East Carolina University with a huge passion for all things car, and I work for my best friend Kenny Forbes' race team designing his cars and all promotional materials.
I was tasked last winter with developing a new design for Kenny Forbes Racing. We wanted to develop something different and more exciting than their 2011-2012 Red/White Impala Design.
When I finally bellied up to the drawing board I was quickly inspired by the design of the, newly released, 2014 Corvette. I immediately went to work finding the highest quality press photos to develop the headlights, grille, taillights, and rear facia. I then created a 2d template that developed into a full car illustration displaying the direction we wanted to go with the graphic placement.