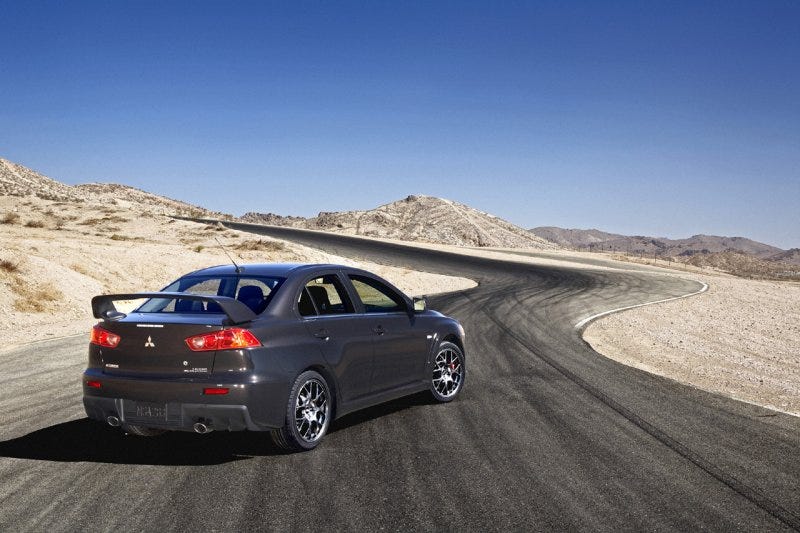 Unlike Toyota or Honda, today's carmaker has never been a big player in the Japanese-US auto market. However, Mitsubishi is now in do-or-die mode. Many are already writing off Mitsubishi, while others are holding out hope.
Why Mitsubishi Is the Best Carmaker Ever: There's very little that could be construed as positive when it comes to Mitsubishi, but killing off the Eclipse was a start. The new 2014 Outlander looks to be fairly promising, although it's still under the radar at this point.
Why Mitsubishi Absolutely Sucks: Most of their cars are outdated and desperately in need of redesigns. Combine this with a notoriously crappy dealer network and you have a recipe for a sales disaster, which is exactly what Mitsubishi is struggling with right now. Things are so bad, in fact, that they could possibly quit the US market in the next few years.
Breadwinner: The revised Outlander Sport sold 2,634 units in June, which was better than the other Mitsubishi offerings but still pretty dismal when compared to other carmakers.
Instant Classic: The Lancer Evolution franchise has been the lone bright spot in Mitsubishi's lineup for years now. They're fantastic little speed machines with excellent out-of-the-box performance. However, it may be a challenge to find gently used, unmodified examples years down the road if/when Misubishi calls it quits in the US market and the new car supply is cut off.
The One We All Want: Mitsubishi should import one of their compact pickup trucks (Pajero, perhaps?) that they sell on other continents. It could be a huge gamechanger since the US small truck market has little to offer right now. Affordable price and a diesel powertrain would make said truck even more appealing to American truck buyers. This could be a huge opportunity for Mitsubishi to dominate a segment, something that they've never done before.
Forgettable: The Galant wins by a mile. It was dull and uninspiring even when it was new back in 2003. Ten years later, even Mitsubishi has a hard time finding anyone that has anything positive to say about the Galant. Surprisingly, Mitsubishi's dealers still move a few hundred Galants in the United States every month, but you know it's a bad car when even rental companies are starting to turn up their noses. Mitsubishi has hinted at an execution date for the Galant but the negative brand perception will linger long after it finally happens.
Final Take: Mitsubishi has never been a huge seller here in 'Murica but the last few years have thrown the Japanese automaker a nasty curveball. None of their models are selling, and it doesn't look like the situation will change anytime soon. It also doesn't help that they're selling mostly overpriced and outdated vehicles that regularly get rejected in favor of newer offerings from Toyota or Honda. If Mitsubishi can prove they can get their act together starting with the new Outlander, there may still be hope on the horizon.