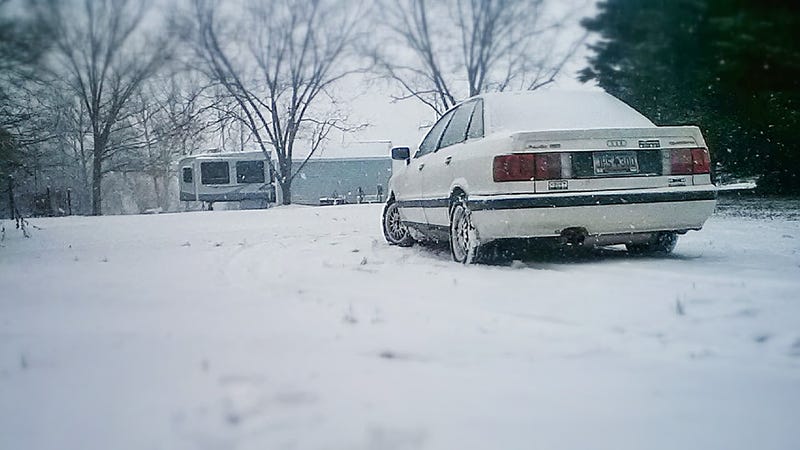 So far we've gotten a whole lot of wind, plenty of fresh powder, with minimum amounts of ice, primarily on bridges. While they originally called for 2-4" of accumulation between Tuesday and Thursday mornings, they've now upped that to an estimated 8-12". Currently we're sitting at around 3-4" flat-ground accumulation, but it's piling up fast, haha.

As for how Herr Quattro is handling it? Well, moving forward is no problem, as the AWD system is pretty heroic. But the lack of snow tires means that slowing and stopping are tasks viewed better as long-term investments, haha. Still, since the roads are mostly just fresh powder we're at, it's not too awfully bad.
If only there was an empty parking lot nearby, haha.