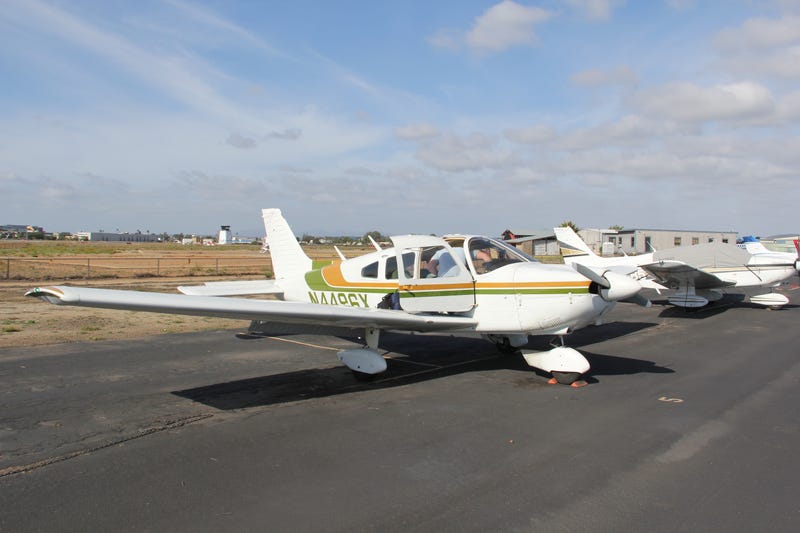 So my posts of Navy ships passing by my house on Friday conjured a discussion with Nick about going flying sometime to capture some arial photos of them. He actually asked me if I'd be interested ... and until that point, I'd really signed up to the idea that there's no such thing as a dumb question. Anywho, as it ends up, he was due for his biannual flight review with his CFI and was going to do it yesterday. So, since the back seat was going to be empty anyway, I grabbed a camera and joined him and his CFI, Brian. Here are some photos I grabbed.
Here's our whip during preflight.
Nick and his CFI Brian running through the preflight routine.
Rolling for takeoff.
Aaand we're off! Looking back to Montgomery Field after takeoff.
A nice shot of MCAS Miramar as we turned east so Brian could make sure Nick still knew how to fly (spoiler alert: He did).
A selfie of "Ballast Boy" in the backseat :)
Over Otay reservoir and the Olympic training facility there.
Brian's trollface sticker on his headset was cracking me up.
Here's Lake Murray.
Everyone's favorite mega electronics store!
Another plane landing on the left runway as we we doing touch-n-go's on the right.
Perfect landing!
No reverse gear ... like a Peel!
Clear coat circa early '90s Ford ;)
Thanks again, Nick ... it was a blast!