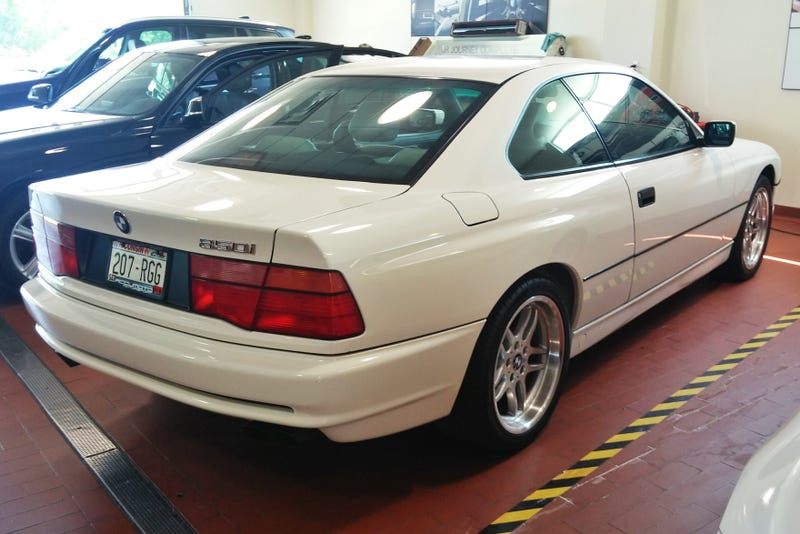 My BMW dealer is 2 doors down from my office. So I dropped my car off at lunch for an oil change and just walked back to work. This very clean looking 850i on M Parallels was hanging out in the service bay. Hopefully its owner wasn't on the hook for a 4-figure service bill.
This 240SX with some kind of turbo on it (you can juuust barely see the intercooler in this shot) was parked out front. It had multiple sets of tires in the hatch.
Also, to give you an idea of how big the X4 is, here is one parked in front of the 240.
I'd call it a 7/8-scale X6 mostly.