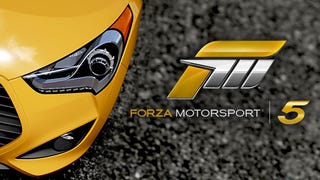 The new Xbox is being revealed in a couple of hours, and the rumour mill says we're going to be seeing the latest game from Turn 10 Studios. That means sparkly next-gen car goodness. My gonads are fizzing just thinking about it.
Chances are we'll see either a new Forza title or the first Project Gotham Racing game since Turn 10 acquired the franchise. PGR5 would make sense: PGR3 was a launch title for the 360, so there's an appealing symmetry about it.
Then again, Forza 3 came out in October 2009, and Forza 4 came out in October 2011. If Turn 10 stick with their release schedule, then Fiveza should drop in this year's holiday season – right when the new 'box is predicted to release.
So what would you prefer? The high-octane arcade goodness of PGR, or Forza's mightily enjoyable brand of simulation? Whatever happens, it should be a good day for petrolhead gamers.
DO WANT:
LaFerrari, P1, 918
New Microsoft Wheel
Single seaters
DO NOT WANT: