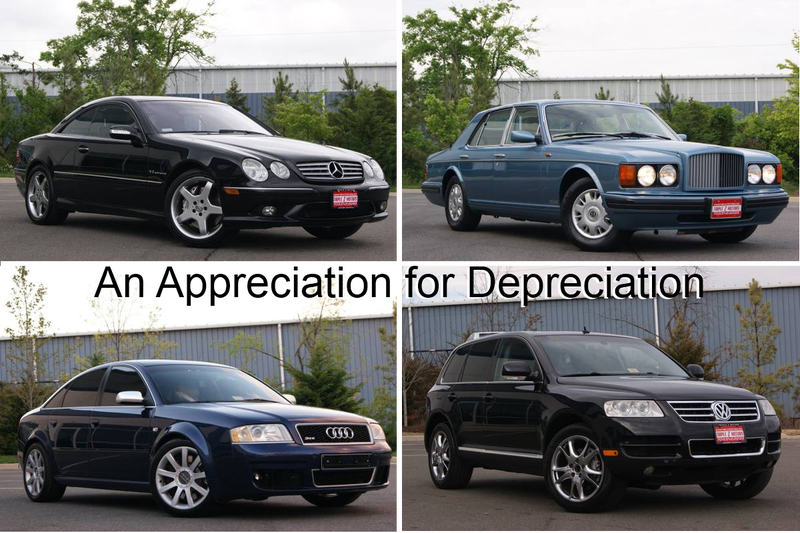 If you are ever in the community of Chantilly located in the western portion of Fairfax County, VA with a few hours to spend there is a small dealer you might want to visit. The name Triple Z Motors does not sound impressive, but these guys have the market cornered on high powered, righteously depreciated, luxury sleds.
In their inventory they have a 2003 Mercedes-Benz AMG CL55, 2003 Audi RS6, 1997 Bentley Brooklands & 2004 Volkswagen Touareg V10 TDI all between $12-$20k.
What you are looking at is about $350k of MSRP when new, now offered from a two-bit dealer outside of Washington D.C., for about a total of $65k. The current asking price of even the most expensive car wouldn't have covered the original gas guzzler tax of the combined vehicles. You needed to be a hedge fund manager to buy these cars new; now you can buy one from your summer hedge clipping fund.
First up, we need to address the elephant in the room...figuratively and literally this 1997 Bentley Brooklands is an elephant, tipping the scales at 5440 lbs. Find it offered for $19,995 here on craigslist. The Brooklands is powered by a 6.75 liter V8 that puts out 300 horsepower and 446 ft-lbs of torque. Original MSRP was north of $150k and it brings an exclusivity unmatched by anything in this price range.