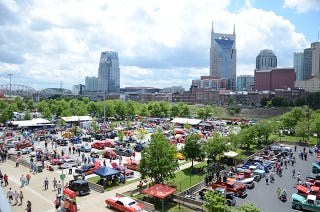 My mother in-law is getting remarried next weekend. My boys and I are going to have the whole day on Friday to do whatever we want. I've never been to Nashville and I'm not a big country music fan.
Anything cool that I can do with my boys related to cars, planes, motorcycles, etc... Any cool car or airplane musuems, hot rod shops..? Any local tank driving farms?
My kids are 13, 11, 7. They are used to riding motorcycles, bikes, camping, shooting, and helping their dad build/fly airplanes.