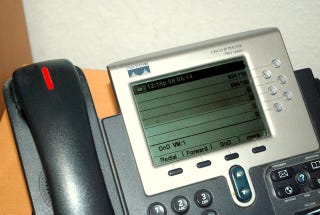 "This is an emergency! I bought a used car Thursday and the engine exploded. I need to return it and don't know if my three days run out Sunday or Monday!"
When I first see my office phone on Monday mornings the voicemail light is often on, indicating that someone called and left me that message on Saturday or Sunday. It happens far too often.
Three days. For some odd reason, the urban legend that "Any contract can be cancelled for any reason within three days," will not die. It is not true. There are very limited circumstances where you will have three days to cancel a contract but a car sale is not one of them. Let's back up a bit here (and please, stop composing that angry response in your head until you have gotten to the end. I'll keep it short and address most of your concerns.)
There are limited occasions where you have three days to cancel a contract. They are usually those times where you were subjected to unusual stress or unexpected salesmanship. The best example in Michigan is where a salesperson comes to your door and sells you something in your own home. The Home Solicitation Sales Act says that they must give you a written notice telling you of your three-day right to cancel and then – you have three days to cancel. If they do not give you that notice, the three-day period never starts, meaning that you can cancel anytime (and if they give you the notice late the three days starts to run when they give you the notice).
The Three Day Rule that affects the most people is one promulgated by the Feds. The Federal Trade Commission rule does the same thing as the Michigan example I cited but would apply across the whole land. There are other "cooling off" periods but, again, the examples that come to mind are unusual, do not involve cars, and usually have a notice provision where you will be told of the right. This concept is even found in other countries as one reader pointed out to me.