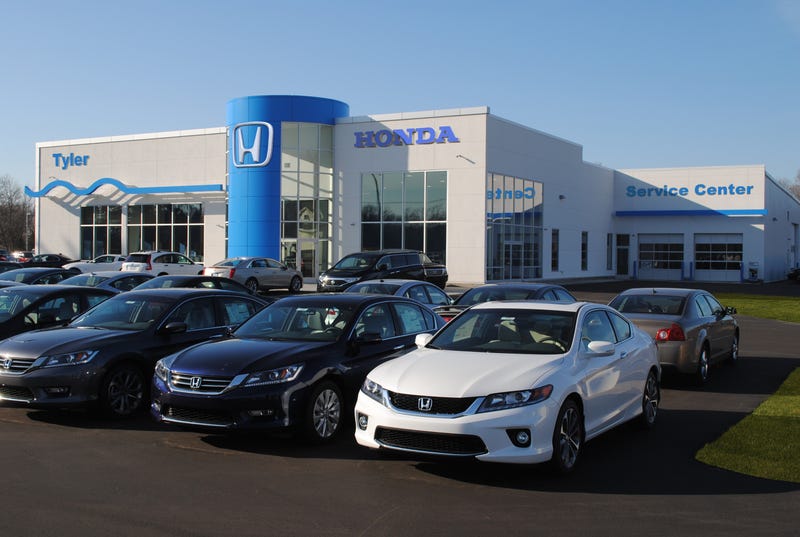 Today, i went car shopping with my brother to find him a good replacement car. The third dealership we stumbled upon was a Honda dealership, okay let's go check out Honda Accord. It was quite packed, compared to the Mazda dealership it almost looked like Honda was giving away free food with all the people in here. However, we did get a salesperson right away. He explained the Accord in good detail, let us go on short test drive, etc etc. But when we sat down to discuss price and we informed him that we would not be buying the car today because there were other cars to look at and details must be discussed with his wife. The same question's were barked at us multiple times. "When's the soonest you can come in?" "Can you give me a call when your interested?" "The sooner you tell me you want to buy, i'll give you a better price!" Constantly harassing and harassing, fucking annoying.
After telling the salesperson a few million times that we will have to think, he told us to wait and comes back with the manager. Again..."How long will it take for you to deiced, days, weeks, months?" The fuck? I get it, you have to meet a quota but the only time this happens is at Honda dealerships.
The same thing happened to me at another Honda dealership two years ago, the salesperson wouldn't leave us alone. Kept reminding us that will get a better deal once we shake is hand, kept asking how long it will take us to think about it.
Volkswagen dealership: Casual, salesperson knew his stuff about the cars. More professional.
Mazda dealership: Very casual, salesperson was wearing a Hawaiian shirt. Simply told us if we liked another car, no big deal. Just come back if you want it...
Subaru: A bit pushy, tried selling us the car before test driving. Though he could tell we weren't interested after we drove it.
Honda: When you gonna buy it? When can you come in to buy it? When can i take your money? When can your wife come in?
Fuck CVT's..