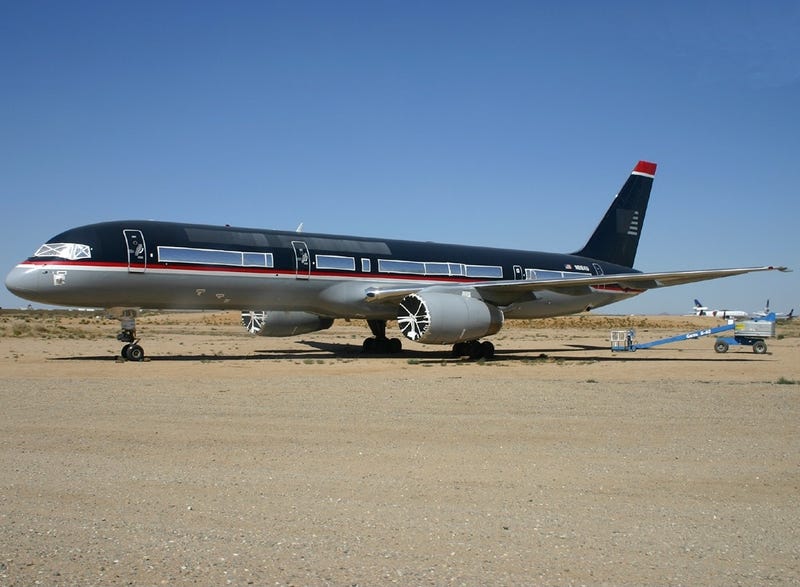 In many aviation online communities I see many of the same fundamental question: why did this one type of airliner outlast newer ones? Why did they get rid of this one type? When are they finally going to retire this plane? And so on. The reasons why some planes get sent sooner than others depend on the airline itself, why it got that type in the first place and whether or not that justification or reasoning still exists. Regardless of why or when, all airliners share the same fate: sooner or later, they'll get to the Boneyard eventually.
Topshot by Dale Coleman via Wikipedia, used under GNU Free Document License
To demonstrate why, here's a fun little experiment you can do:
1. Get yourself a good pair of Kevlar work gloves.
2. Get an empty aluminum beer or soda can and use a pair of metalworking shears to cut a nice long strip from the can. Or if you don't feel like getting the aforementioned gloves, just play with the can's tab.
3. Use a can opener to remove the lid from a tuna can or a similar metal package (as long as it's a steel container).
4. Bend the aluminum strip repeatedly until it fails and make note of how long it took to fail.
5. Bend the tuna can lid until it fails and make note of how long it took to fail (hint: this is going to take a while)
Aluminum has a certain "shelf life" (or fatigue life, to use the technically correct term) where it can take a theoretically fixed amount of abuse before it fails, and depending on the nature of that use that can occur quickly. The number one reason why military aircraft get retired to AMARC is because they reach a state of being "surplus to requirements" either due to technical or performance obsolescence or budget cuts, but many F/A-18C "Legacy" Hornets are being sent there because the heavy toll of the wars in Afghanistan and Iraq have used up the "safe" hours available on their airframes. For most tactical fighters like the F/A-18, this is typically in the 5,000 to 7,000 flight hour range. If that seems low, that's because it is. Fortunately, fighter planes aren't flown as frequently as jetliners, so they can stretch those 5,000 hours out over years and even decades. Plus, upgrade and remanufacture programs (often in the form of a "Mid-Life Upgrade" or MLU) can add life back into the airframe, sometimes even doubling it, by completely tearing the aircraft down and replacing critical "timed-out" components like wing spars with brand new ones.