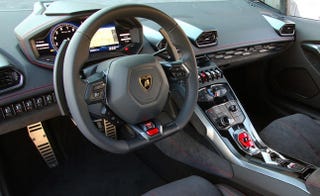 Chief engineer Maurizio Reggiani brought up the fact that just five percent of Gallardo orders were for a manual. Mid-sentence, he was interrupted by company CEO Stephan Winkelmann who commented that the 5 percent statistic was ancient. "Close to zero percent Gallardos were ordered in manual," he said.
From the horses mouth. You fanboys weren't buying them. See? Real people with real money weren't giving a damn about them anymore, so how can you expect the company to keep offering them?
In fact, orders for a manual transmission were so few and far between admits Winkelman that every time one came in they had to go back and re-check the order form, confirming with the dealership that a mistake hadn't been made.