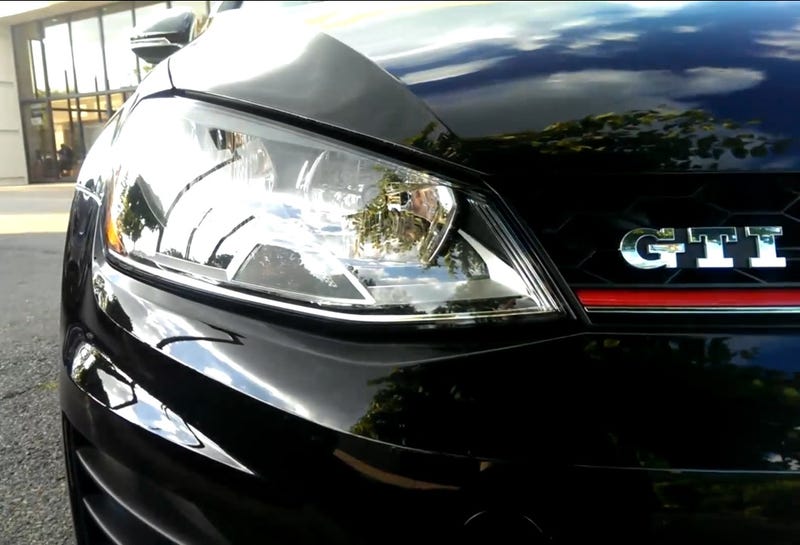 As I've mentioned before, my top contenders for my next daily driver are the Subaru WRX, Ford Focus ST, and Volkswagen GTI. The GTI is the most upscale and refined of the three, but the Focus ST is much better than I expected, giving the GTI a good run in the comfort department. But the GTI is significantly more expensive than the Ford and the Subaru, and despite VW falling on tough times thanks to Dieselgate, they're not cutting any price breaks on their hot hatch. Why not?
Read on Right Foot Down or continue below
GTI vs. Focus ST
With its sedan body and all-wheel-drive, let's leave out the WRX and compare the hot hatches instead. The most basic FoST starts at $22,050, more than $3,500 less than the $25,595 GTI S. Set up the way I like, the Ford with the 402A equipment group and optional wheels like my press car had comes to $27,540. The GTI Sport package comes close my dream FoST's price at $27,995, but has plaid cloth seats rather than leather. At least they're heated, and if you're going to have cloth seats in a GTI, the classic plaid like the original is mandatory in my book. But you can't get leather seats in a GTI until you step up to the SE for $30,890. And that's not even the top of the line model - that would be the Autobahn, starting at $34,095. A fully loaded Autobahn ($36,010) is only $3,335 less than the Golf R starting at $39,375.