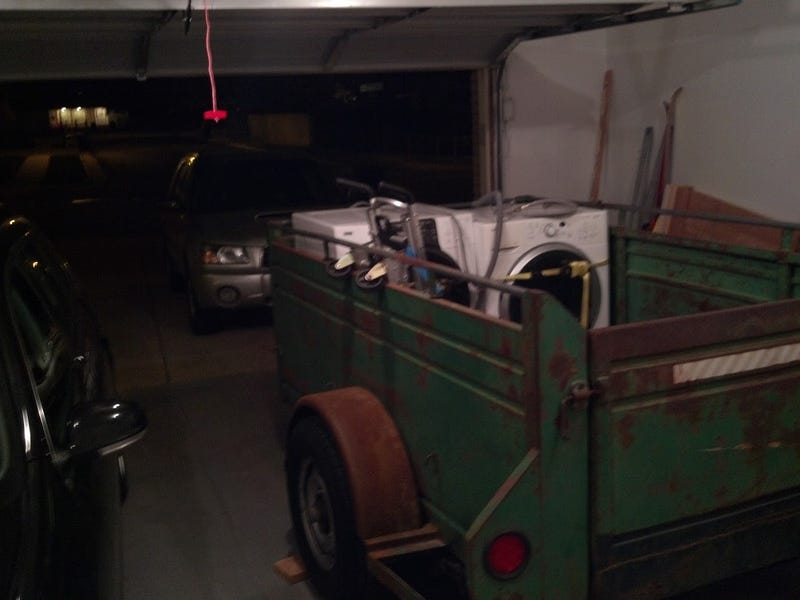 I picked up a new washer/dryer last night about 30 miles from where I live. I borrowed a 800 or so lb trailer to get the job done and despite the fact that the washer weighed 1 billion lbs and my car wasn't really meant for towing I thought it did pretty well.
In fact at a light a CX7 felt like they needed to beat me off the line for some reason so we had a little race, and despite pulling half of my cars rated trailer limit (and about 1/3 the weight of the car) I still took him. Granted its only a CX7, but it was the turbo at least (I think). Anyways, I got my washer and dryer home and I got decent mileage to boot (23). I really love utility vehicles for their...um...utility and I also like fast manual transmission cars for their fun. The Forester XT is a good compromise in my life and Im for it.
And to save you the trouble.