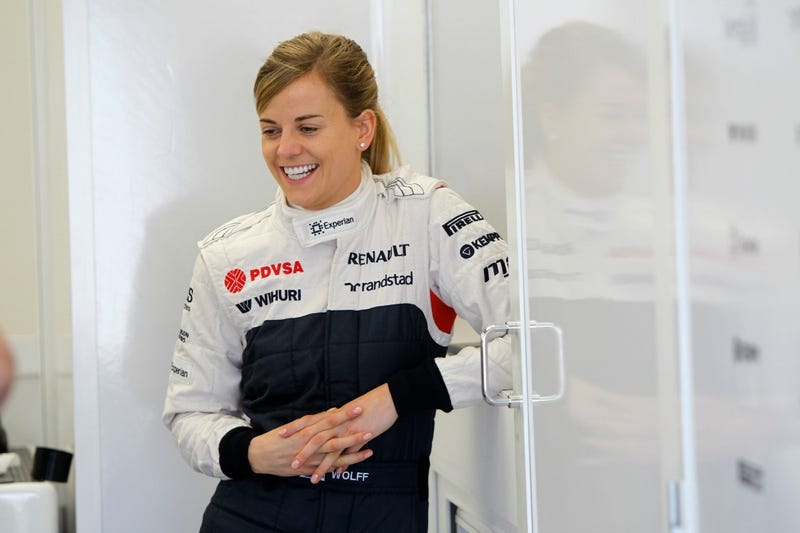 Susie Wolff will help the Williams F1 team in 2014, expanding her role at the team to a development driver participating in 2 race-weekend practice sessions and a full test day, and I genuinely am rooting for her success in Formula 1, for whatever reason.
"Competing in two FP1 sessions, alongside an additional full test day this season will be a big step and I am looking forward to the opportunity to get behind the wheel of the FW36 on a Grand Prix weekend," said Wolff.

"It's a challenge that I will relish and it will be a great chance for me to continue assisting the team."
Susie Wolff will be the first woman to participate in a Formula 1 race weekend since Giovanna Amati in 1992.
Statistically, I don't like women in motorsport, but the only people to comprise that sample statistic is Danica Patrick (1/1 = 100% of women). I don't follow IndyCar or Nascar, but unfortunately I know who Danica Patrick is, and she gives women in motorsport a bad name; here is why: