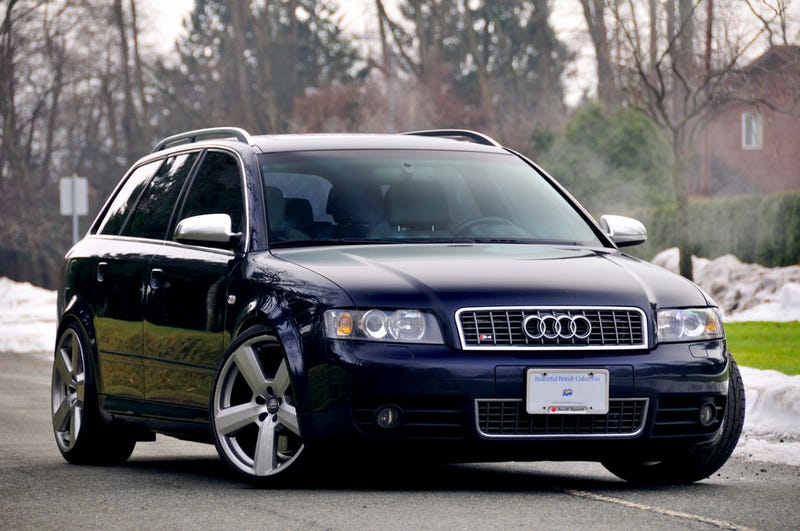 As you may have noticed there are a number of readers who are, shall we say, a bit fanatical about the wagon body style. I can't think of anyone in particular at the moment, but trust me, they are among us. It is also no secret that in the U.S. lovers of long-roofs and ample cargo space are often forgotten by automakers and therefore finding future classics for this group can be difficult. Patrick in a previous edition of F.C. mentioned the Volvo V70 R, and the CTS-V wagon has already attained a sort of "collectible" status. I would like to offer two more: First up is the the B6 Audi S4 Avant.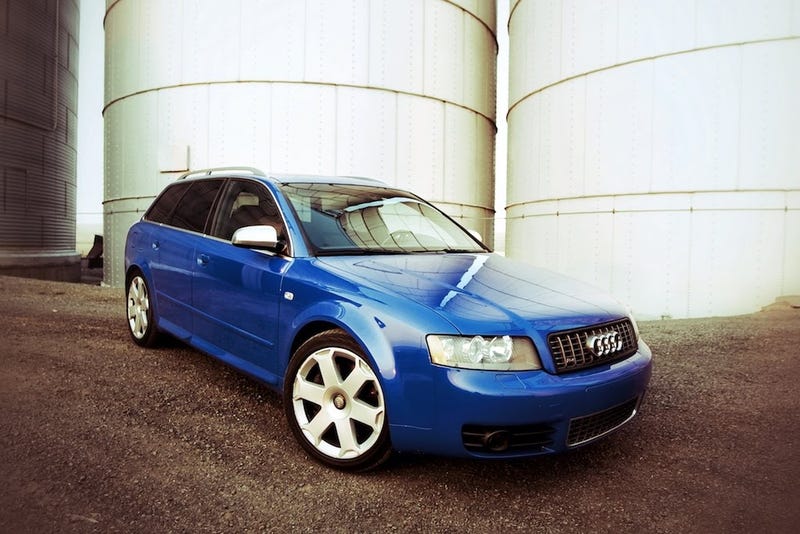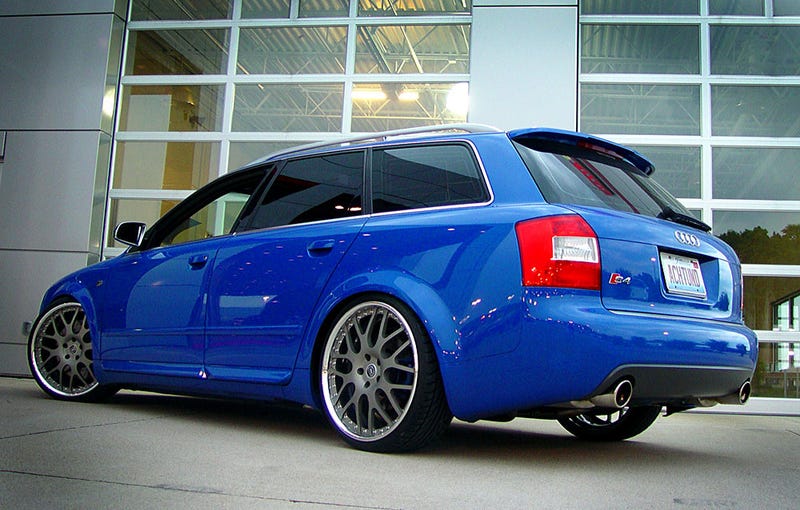 The B6 S4 was so good that the sedan even won a Car and Driver 3 way shootout in 2004 against the C32 AMG and the E46 M3. That is mighty impressive because we all know that the BMW always wins the Car and Driver shootouts. The S4 Avant was the last high-performance wagon that Audi gave the U.S. and it is looking more and more likely that it will stay that way.
So maybe you are thinking, "Sure that S4 is nice but how about something that isn't almost 10 years old and can I have some more cargo space?" Absolutely- may I present the E61 BMW 535xi Touring-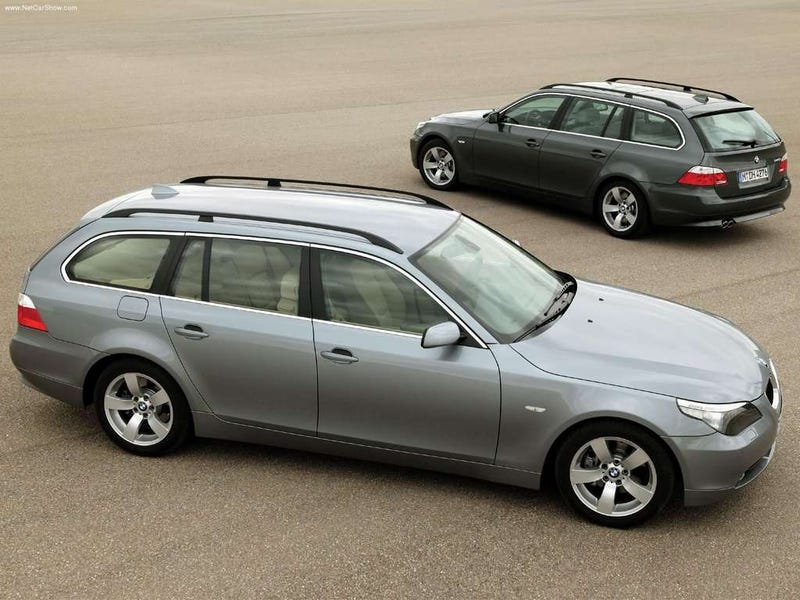 The E61 chassis graced our shores from 2004-2010 and lost some of the classic style that made the E39 so great (Thanks, Bangle!). However in 2007 it did gain the N54 twin-turbo I6 making 300hp and 295 ft-lbs of torque turning the 530 model into the 535. The 535 was available with 6 speed manual and automatic gearboxes and could be ordered with the M-Sport package that greatly improved the styling.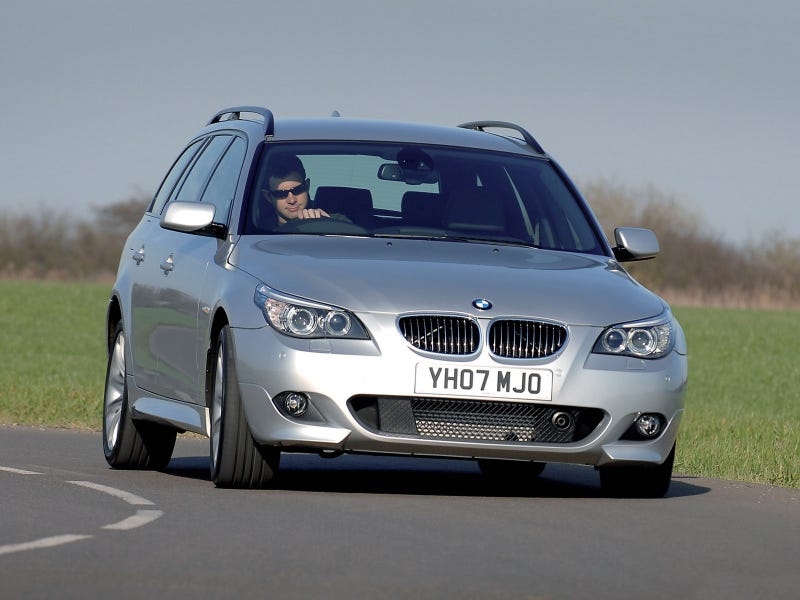 Despite some of the awkward flame-angled exterior bits, there was nothing awkward about the driving dynamics. While not as "pure" as the previous generation 5-series the E60/61 was still a "driver's car" a quality difficult to find in the current F10.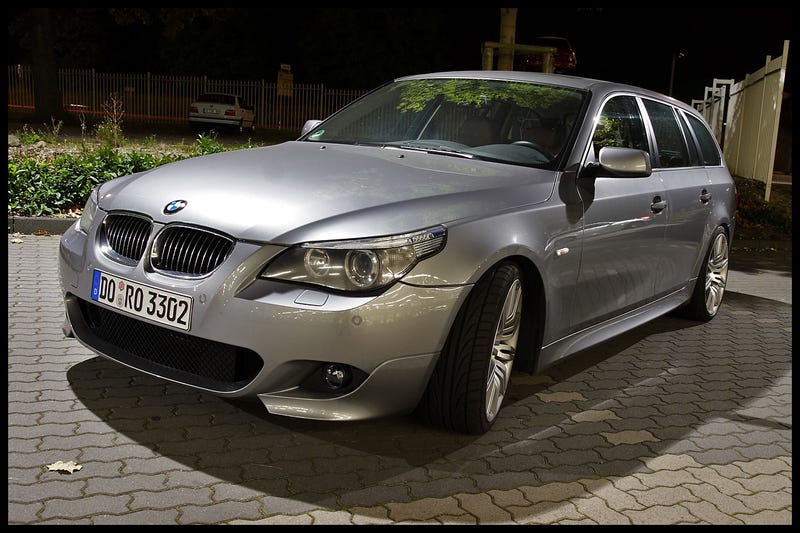 Both of these vehicles with their 300 or more horsepower offer the "sleeper" status that many wagon-lovers find appealing, in addition to plenty of cargo room for gear and family combined with the sports-sedan handling of their four-door counterparts. While neither car would be considered the pinnacle of reliability, some say that would be a gamble worth taking to have one of these unicorns in your driveway.
(S4 photos courtesy of Audizine, Quattroworld, and Fourtitude. BMW photos courtesy of NetCarShow.com, carinpicture.com, and weilinet.com)