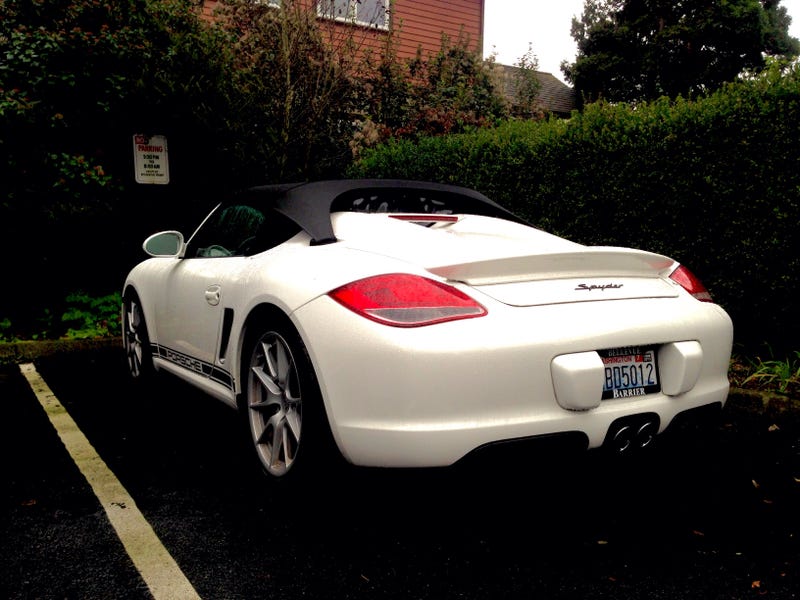 Boxter Spyder as a daily in the winter in Seattle? I applaud you, sir.
Unless you just don't watch top gear and didn't know what you were in for....
No, I'm gonna go with someone is Jalop as fuck and ain't even care if he/she gets wet. I mean the back window IS just a piece of un-defrosted floppy plastic, exactly like an early NA Miata. So it could only be one of us.
Regardless, it does look fantastic in white, and I've never really liked the boxer that much.