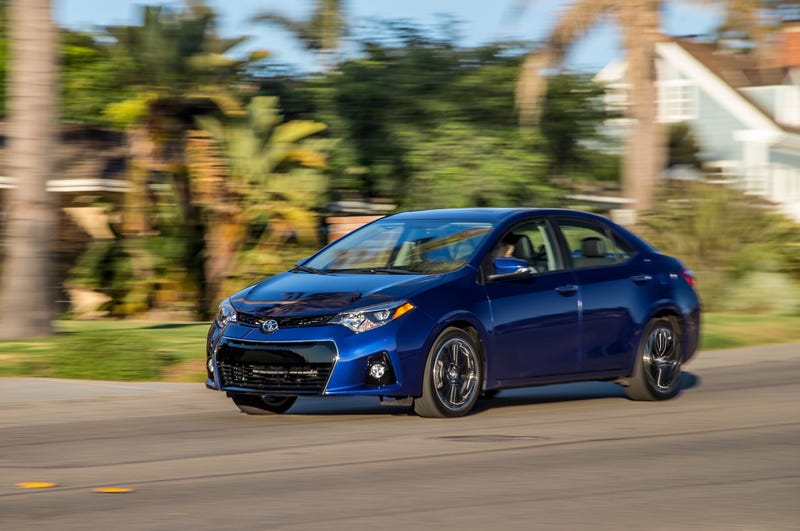 Three pedals of course :]
Not here for an argument. I am no fan boy or a dagum enthusiast. I like all cars and car culture. In my eyes, there is not a BEST car of any segment. Each has their own thing and style. Engineering isn't 100% only from Germany. I've owned 7 German cars and trust me, I didn't buy them because of "road feel" or "handling" because they were all clumsy, slow, and pigs. Maintenance was never truly an issue since I am a service technician by trade. ASE master with L1 and multi brand master.
I really like the sleekness of the Dart. I just feel that the Focus is a blast. They all have their thing. Personally IMO, in this class, i'd go with this color blue Corolla S with those sweet wheels and a manual. I might blend in with the rest of the crown but oh well, i'm not trying to impress anyone.
If I were to combine the value of my current cars, they wouldn't equal the cost of the Corolla S. But hopefully in the near future I could be in that position, if so, blue Corolla S will be my DD.
....of course for the weekend >:]
or
No flame suit needed, this is OPPO :]