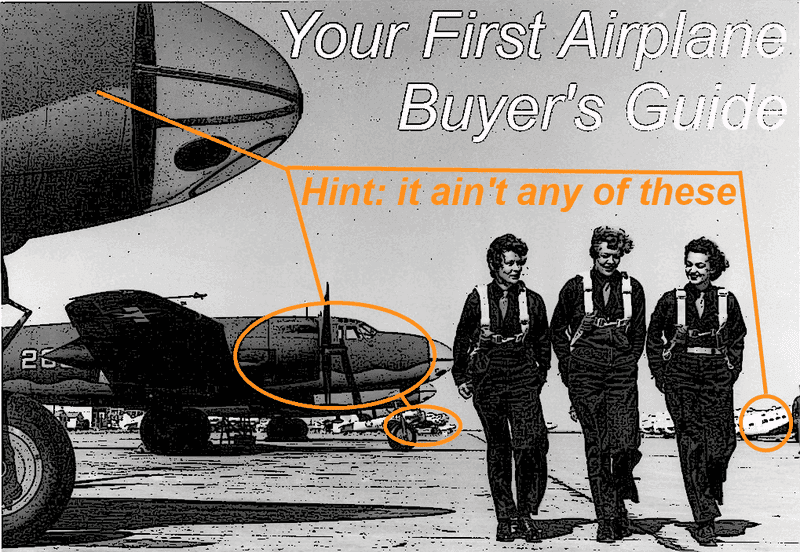 Many, if not all of us, have at one point looked at an airplane and thought how neat it would be to own something like that. Just like how many of us stared at our Countach posters in our bedrooms and thought the same thing. A few of us even become inspired to be actual pilots so we can have a shot at flying something like that. But few of us have an opportunity to crawl into a supercar and drive off at age 16, and likewise strapping yourself into a WWII warbird as soon as you get your private pilot's license isn't a realistic possibility. Car ownership tends to have a clear progression - from Corolla or crossover to Miata or SRT Charger to Porsche or 458 Italia. Airplane ownership isn't any different - in fact it's pretty much mandated by the Federal Aviation Administration. Here's how to achieve those first steps towards owning that fighter jet, and a few choices which you might think are fun enough to hold onto for keeps.
First, What You Can't Buy
First, let's clear up the air and establish rational expectations with what you aren't going to fly off in right away:
I think most people aren't going to expect to be able to get a P-51 or any other obviously high-performance ex-military plane right off the bat. In addition to their million dollar price tags the performance and flight characteristics are simply far too complicated for a newbie to handle or even (and unfortunately) often for highly experienced pilots flying these things for years and requires an entire ground crew to properly maintain (along with the associated expenses). You might as well be owning a business jet.