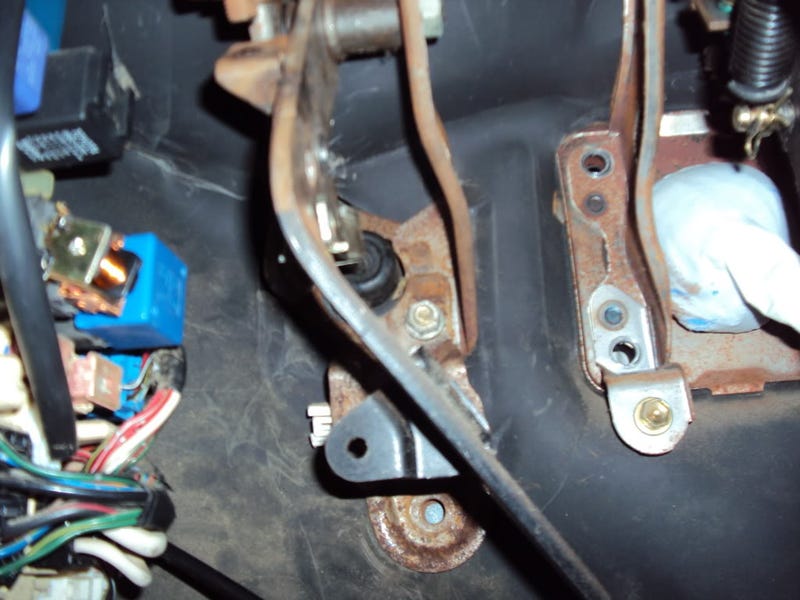 FINE YOU WANT CONTEXT, I'LL GIVE YOU ALL THE CONTEXT THEN!

A little while ago, my car developed a problem where it would not start until the 5th or 6th try. No turn over or nothing. After a little bit of research, I deduced that the clutch safety sensor must be at fault. After contemplating spending $30 on a new one, when to find the time to replace it (multiple jobs), whether or not it would go out completely and strand me somewhere, I decided I would take a look in after jumping from one job to another.
The pedal (not pictured) had a hole in it, and the firewall had a plastic nub sticking out which was obviously the sensor. There was also a nut and bolt on the floor. The nut/bolt blocks the hole and pushes in the sensor and must have been jostled loose. I then took myself and the car to an autoparts store, brought some single use threadlocker, and permanently fixed the problem for $1.60. And got the rest of the afternoon off to boot. SO THERE, THE END.
Director: PS9
Starring: PS9
Stunt Work: Old Rusty Corolla
Special Guest Star: Vin Diesel and that lying stuntwoman