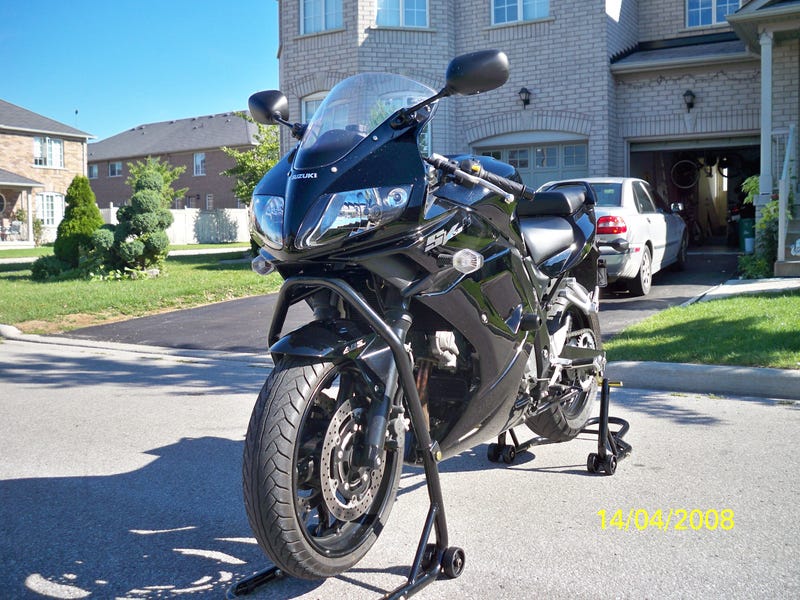 day 3: After I sold the Buell (several months after the BMW was bought, long story) I got MY first 'big' bike. a 2009 Suzuki SV650. (date in the photo is wrong btw)

got this bike in summer 2012. Since then its been through a LOT of stuff with me.

currently has 45K km on it. bought it with 5K on it. if you take out the year of down time i've had on it, I've been doing roughly 20K km a year with it. this year i'm aiming for 30k.