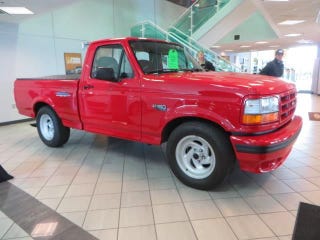 I think we can all agree that the original Lightning pickup is all kinds of awesome. I stumbled across this all original low milage example on eBay over this weekend.
It sounds like this truck was originally purchased by a family member of the dealership new.
Buy it Now is listed at $35,000 or best offer. What do you think, NPoCP?