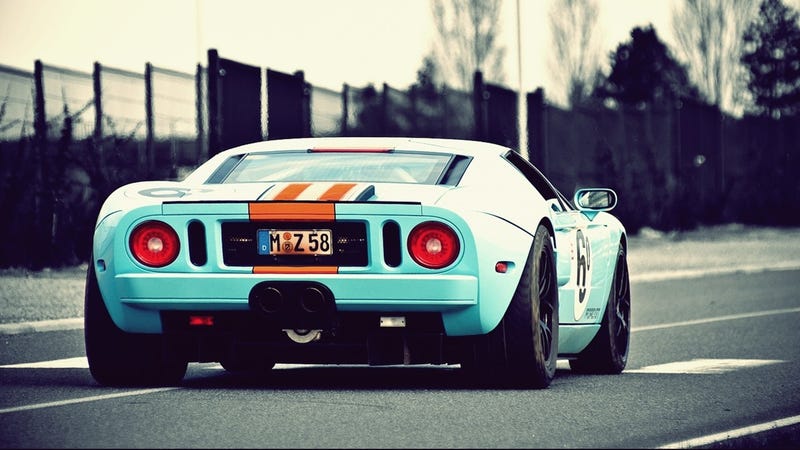 Since kinja doesn't allow any sort of public description to be attached onto user profiles and since the introductions from a while back were kind of all over the place, I thought I'd revamp the biographical posts to be more concrete. Here's what I've included:
-Avatar as first image (for ease of navigating people's bios)
-"bio" tag
-current cars that I drive
-previous cars I've driven
-what I do for a living, what I'd like to do for a living realistically/wishfully
-favorite cars/ cars I plan to own one day
-answers in the comments from any point in time to any questions you might have about me; that way the profiles stay dynamic. Plus they can be edited so you can easily update at any point in time.
So without further ado, my profile bio
My current stable of cars includes:
'07 Mustang GT with bolt ons. Plans for the car include supercharging, and some custom bodywork for the rear.
'00 7.3 powerstroke F350 with a manuel and updated front end fascia. No plans for this truck, it's perfect
-and a beater '02 CRV (also a stick, don't own any auto's)
Previous cars in my stable:
'86 MkII Supra with suspension upgrades
What I do for a living:
I'm a biochemist
What I'd like to do for a living:
Jet fighter pilot, F1 driver, or some other profession where I pilot a machine that might kill me.
Favorite cars:
Mclaren F1, Diablo GT, 993 GT2. Riviera Boattail
Cars I will own one day, realistically:
FD rx7, Buick Riviera, a t-top car
I also call on offroadkarter, if he reads this, to do a bio because he's got a supercharged maurauder, a bronco, and a sharkskin colored e23 7 series which is the coolest garage of cars I could imagine and it'd be cool if he told oppo about them (if he hasn't already).
Also, if you have put work into an introduction previously, going back and adding the unused as of yet "bio" tag is also an option. Thanks for checking out my bio!