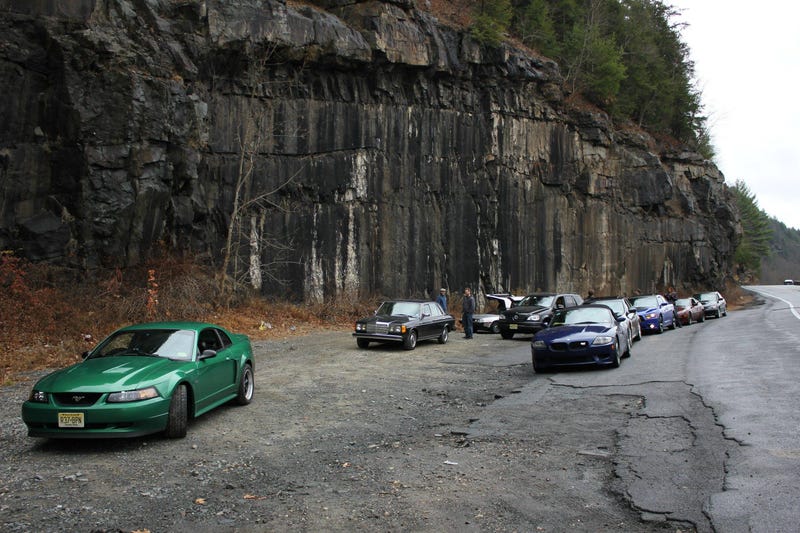 Like I said before, was really cool meeting you guys. We need to do it again in the future.
And then we finally got down to making food!
Possibly the cleanest Prelude on the planet.
It's a manual!
I brought the bacon.
We cooked the bacon and shoved it on our hamburgers. Then the Park Ranger showed up to kindly kick us out after the parks supposéd closing time.
And for the record, that fog isn't some Instagram effect. It was actually that bad, and it stayed that way all day, even when we were leaving.
If the karting thing works out, maybe we won't have to wait till spring?
For those of you that were actually there, you may remember how I was talking about how on the way to the park I slid a bit. This is what I was referring to...