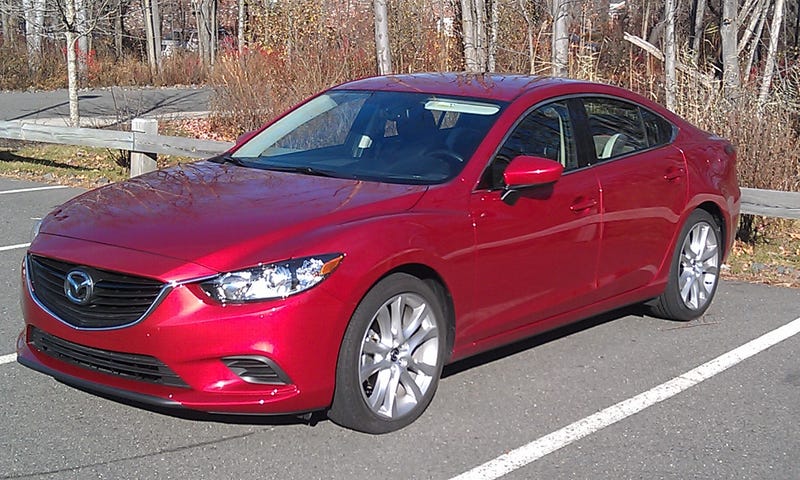 I have the 2014 Mazda 6 Touring for review this week. I really like the new shape..
And I really like this part..
But not a big fan of this. The 2.5 just works too hard to really motivate the car. Can't wait for the diesel next year, with its 310lb-ft.