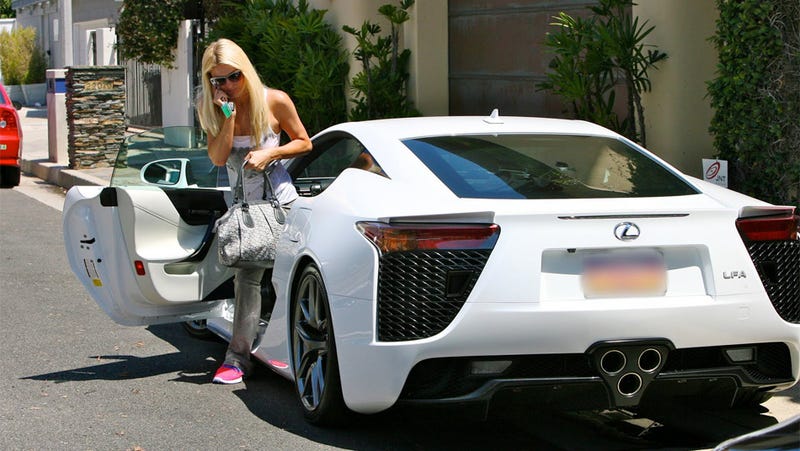 this old news seems new to me, though i'm sure i must have known this already (it was covered by Jalopnik last March) ...so my brain simply locked it away in the deep bowels of my memory to shelter me from the disturbing fact that Paris Hilton owns and drives a Lexus LFA.
500.
That's how many LFA's have been bestowed upon the Earth - no more will be made. And she drives one of them.
She has apparently owned it since 2011 after receiving it as a 30th birthday present from a former boyfriend, and she apparently pays $5,603 per month for it:
the part i'm struggling with is i don't know if this makes me hate her more, or love her more. i am a fan of the LFA, so any other fan of the LFA is a friend of me? besides, there are most likely some very big pricks driving LFA's all over the world. at least this one looks good in a dress and heels.

well, if this news is leaving a bad taste in your mouth, here's something to wash it down with: a video of Jay Leno driving the only LFA Spyder in Japan (beautiful music at 4:12 in the video)...
have a good 2014...