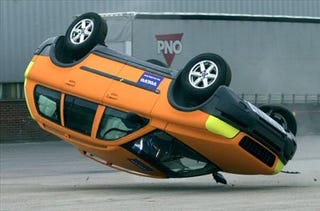 I just recieved word from an anonymous source (who may or may not be a figment of my imagination) that the NHTSA will rename their rollover test in response to changing public opinion.
The change will take effect tomorrow and the test wil be renamed...the Orlove Test.
Disclaimer: I suck at poker so I gave up and I'm now oppoing while the rest of the fam plays.