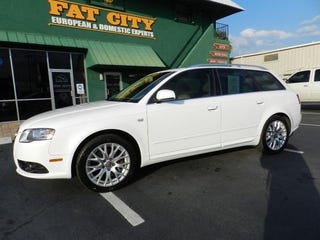 *car not identical to the one pictured. It's gray.
Looking at selling the 240DL for a down payment on a 2008 Audi A4 Avant 2.0T Special Edition, gray on black, 45k miles, all options, for my wife. Price doesn't factor in because we took it in on trade and I get employee pricing. Single owner, very clean, never wrecked etc.
How bad is maintenance on these after the 40k service is already done? I already have my GTI, so as long as maintenance is comparable I'm comfortable with that, but I wanted oppo's opinion on whether this is a good car. I love the look of it, I like the drive, and my wife loves it. Your thoughts plz?