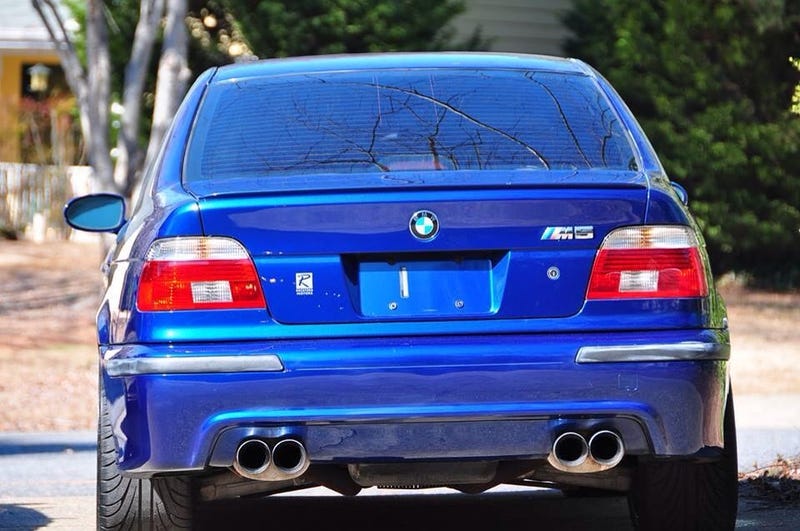 Definite NP. If you can find another Lemans blue on blue with similar mileage for the same price, I'll only post on Jezebel for a week (please don't search).
For those who don't like links:
~2002 BMW M5 in Lemans blue (sex) on black/blue sport 2-tone interior.
~112k
~$16k obo
http://www.m5board.com/vbulletin/cars…
Someone buy this. Seriously, it's a good deal and this isn't just me fanboying over one of my favorite cars.