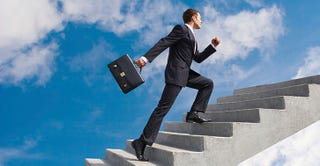 As some of you know, I was recently unemployed for about six weeks. During this time, I applied for 40 jobs or so. My effort paid off, because a company (let's call it Company A) offered me a job, where I've been for the last two weeks. And it's a perfectly fine job.
Well, yesterday another company with which I'd interviewed (Company B) made me an even better offer. It's $10K more per year and shaves 30+ miles off of my daily commute. So naturally, I accepted.
Now I'm placed in the awkward position of having to tell my new boss that I'm already leaving. Hell, my business cards haven't even come back from the printer yet. I know that I've made the decision that will benefit me the most in the long run, but I still feel like a big, fat jerk. Everyone at Company A has been really good to me and really psyched to have me there. I feel like I'm abandoning them.
Have any of you been in this position? How did you feel about it? Is there a way to do it gracefully? I need to give my notice early next week.