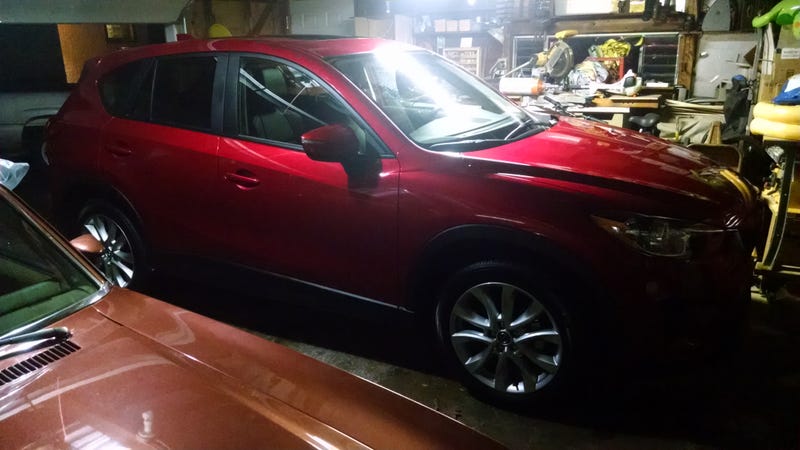 Today my wife and I picked our new 2015 Mazda CX-5! Sorry for the crappy pic, I didn't get a chance to snap one in the daylight. It's a Grand Touring AWD version. Full review and better pics to come, but suffice to say it is NICE! After we got it, we went straight to the Weather-Tech Factory Direct store for a full set of liners.
After weeks (months?) of posting about bad dealership experiences, now I get to post about a good one! We bought it from Pugi Mazda, in Downers Grove (Illinois). I'm putting their name in, because they were great to work with. Their price was as low as any dealer in the area. Their trade-in value was better than it's competitors (some dealers offered a higher trade-in, but on worse prices). There were absolutely no games, BS, or surprises in the whole process, and everybody there was very friendly and helpful. 10/10, would buy from again. They also have a Hyundai and a VW franchise.
I will miss my wife's '06 Mazda 3 that we traded in. She bought it new, right before we met, and it never, ever did us wrong. Somebody will be getting one great little car, and I hope they take good care of it. No lie, my wife started bawling when it was time to leave him at the dealership.
I feel sorry for whoever buys my '11 Malibu that we also traded-in. That car was trouble from the word go, and it's the only vehicle I've ever gotten rid of, that I was happy to never see again.