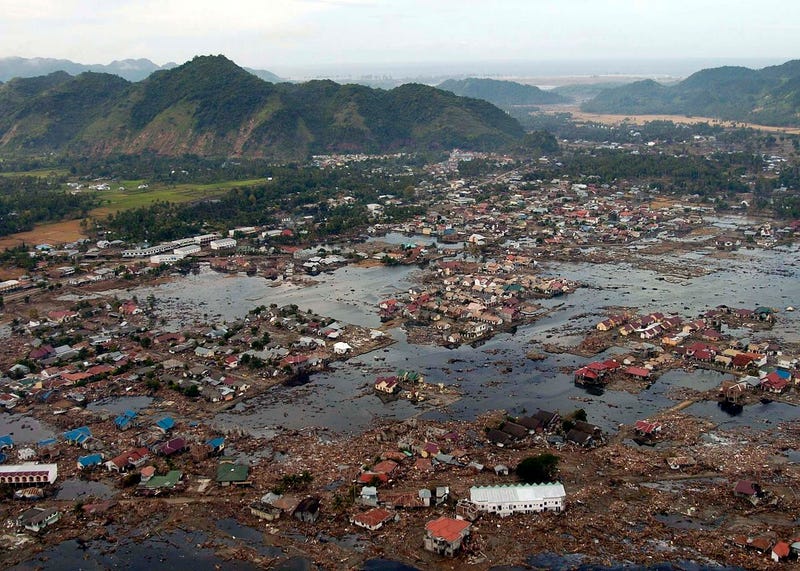 It was ten years ago that Aceh's Tsunami happens this day. It was a nightmare that happens on an unfathomable scale. This photos still give me chills, even today. Remember, this is just a day after Christmas. I can't imagine if i live in aceh at that day..
I mean, imagine this: it was 8 am in the sunday morning, sitting in home while having breakfast, and this happens:
It's a friendly remember that, nature has a really powerful force to wipe out the pesky humans. May all of my friends from aceh live in peace today.